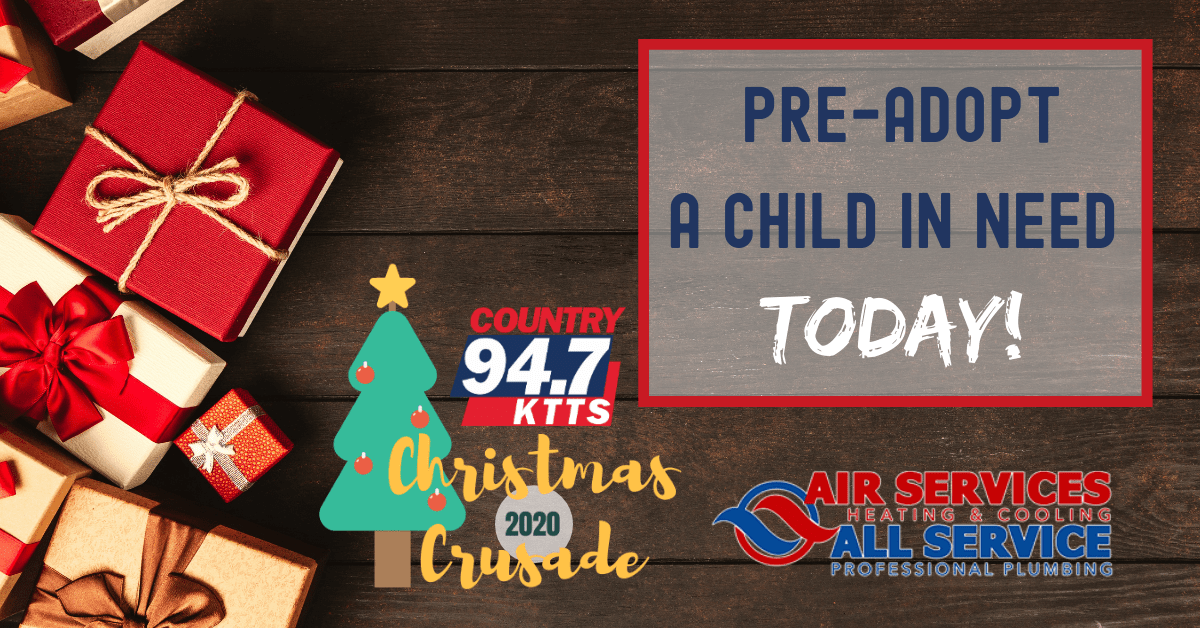 Let's face it, 2020 has been a difficult year.
The COVID-19 pandemic has impacted everyone around the globe, and as the holiday season rapidly approaches, we're reminded that many families will face the possibility of not having Christmas gifts under their trees for their little ones.
That is why we're reaching out to YOU, and all of our incredible listeners, for help with our 2020 Country 94.7 KTTS Christmas Crusade!
With your incredible generosity, the Country 94.7 KTTS Christmas Crusade, sponsored by our friends at Air Services Heating & Cooling & All Service Plumbing, gives each of us the opportunity to make a difference in a family's life this holiday season!
You can pre-adopt a deserving child today, when you CLICK HERE!
On-air adoptions are set to take place from November 18th – November 20th! So be listening for more details regarding our on-air adoptions soon!
Thank you so much for opening up your heart and making a child's Christmas incredible!