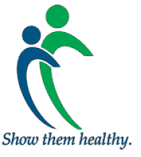 The Christian County Health Department says it has seen a sharp increase in COVID-19 cases in the past day, with 37 new patients.
This brings the county to a total of 278 cases.
We have included the press release below.
Christian County Health Department reports thirty-seven (37) new COVID-19 cases. To date, Christian County has a total of two-hundred seventy-eight (278) cases (two-hundred sixty (260) confirmed and eighteen (18) probable). The health department is currently monitoring one-hundred seven (107) active cases. Christian County has one (1) COVID-19 related death.
Based on the significant increase in the number of cases that we have received since July 2nd, this is evidence that the city and county stay-at-home orders, which have been lifted, did work. At the beginning of the pandemic and while the stay-at-home orders were in place, Christian County only had fifty-six (56) COVID-19 cases reported. Those fifty-six (56) cases were reported between March 17th and July 1, 2020. Since the stay-at -home orders were lifted and with no mandatory face mask ordinances in place in Christian County, the county has received an additional two-hundred twenty-two (222) cases. Those two-hundred twenty-two (222) cases have been reported just since July 2nd.
Of the two-hundred seventy-eight (278) total number of cases reported in Christian County, ten (10) individuals have been hospitalized, with six (6) of those individuals being placed on a ventilator. At this time, three (3) Christian County residents remain hospitalized with two (2) of those individuals currently on a ventilator. There is a wide age range of the individuals from Christian County who have been hospitalized and not all of the individuals had co-morbidities that contributed to their hospitalization.
With the recent significant increase in positive cases, the health department would like to remind the community that at this point-in-time there is a potential for you to be exposed at any public location. The best way to prevent illness is to avoid being exposed to the COVID-19 virus. The health department is urging all community members to wear a face mask during instances where staying more than six feet away from others is a challenge.
The correct use of a face mask (having the face mask fully covering your mouth and nose) and the consistent use of a face mask will offer protection to people around you, especially those who are at higher risk of getting sick. Please keep in mind that you may be infected with COVID-19 without realizing it, so wearing a face mask correctly and consistently significantly reduces the risk that you will spread the virus to others unknowingly.