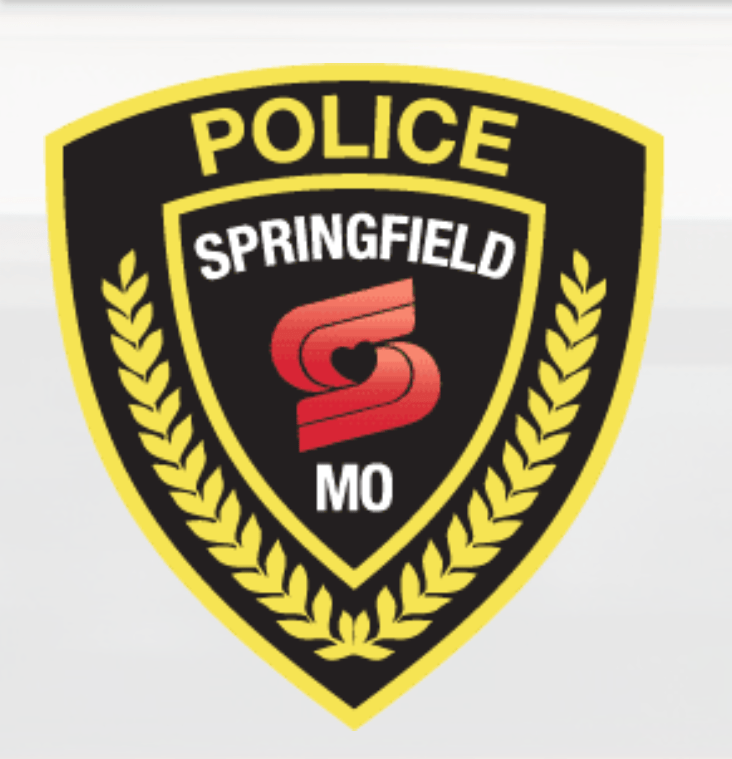 Springfield Police say they are investigating an assault on Tuesday afternoon on Elizabeth, south of Kearney.
A police report says three kids were chased by a woman in a car, and one was hit.
Below is a document sent to KTTS News by Springfield Police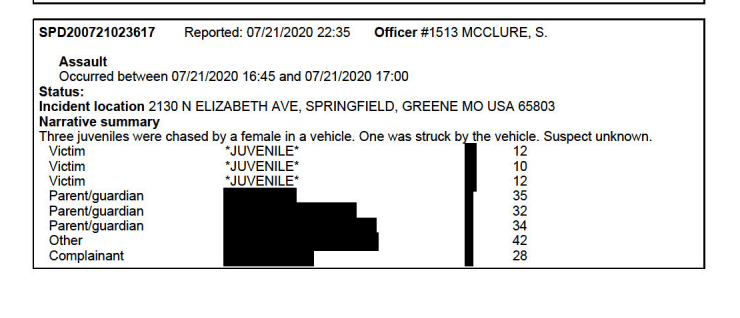 Officers responded to the scene around 11 p.m. for a call by an unrelated party.
It's unclear why the children were chased by the woman in a car.
A viral Facebook post made by a woman claiming to be the aunt of one of the children says a white woman was yelling racial slurs at the kids.
The post goes on to say the vehicle flew a confederate flag.
A spokeswoman with Springfield Police could not confirm if those details were true as it's an active investigation.
The same post originally claimed members of law enforcement told her the situation wasn't a priority.
The woman left a comment saying officers eventually arrived, took photos and made a report.
A spokeswoman for Springfield Police says the first of three calls were made around 8 p.m. to the non-emergency line.
Then another call came in and was cancelled around close to 9 p.m. But when a third call came in at 10:45 p.m., officers responded to the area.