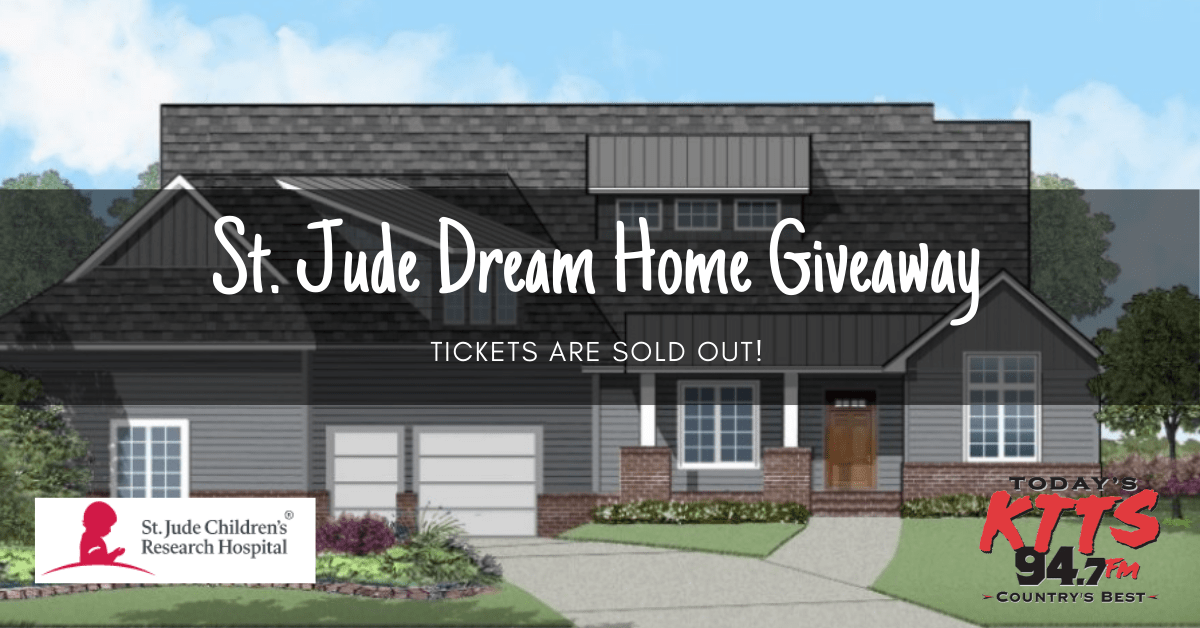 Here at Country 94.7 KTTS – these challenging times remind us how important it is to look out for one another.
One of the ways we do that is by supporting charities that protect the most vulnerable members of our community like St. Jude Children's Research Hospital – where patients battling cancer and other diseases are extremely susceptible to contagious viruses.
We're partnering with them to bring you this year's St. Jude Dream Home Giveaway!
Tickets for this event have officially SOLD OUT!
To find all of the details about this incredible dream giveaway CLICK HERE.
To visit our local St. Jude Facebook page – CLICK HERE.
The Dream Home Giveaway will take place on Sunday, June 28th!
If you would like to make a donation to St. Jude CLICK HERE.
We hope it brings you great satisfaction knowing your support is an investment in clinical discoveries that are saving lives everyday here in the United States, and all across the globe.