Expect traffic on major Springfield roads around 1:30 pm on Saturday for the funeral procession of tow truck driver Timothy Williams. Williams was a driver for Affordable Towing who died while on the job while assisting a man on the side of the road.
He was 55 years old when he died.
Ruben Carver, trainer and driver for Affordable Towing, says Williams was a deacon and a joy to be around.
The funeral will begin at 12:00 p.m. and the procession will begin at 1:30 p.m.
The procession in his honor will begin at Freedom City Church, take Division to West Bypass, down to James River Freeway, and then North again on I-44 until they will go north on Glenstone to the funeral home.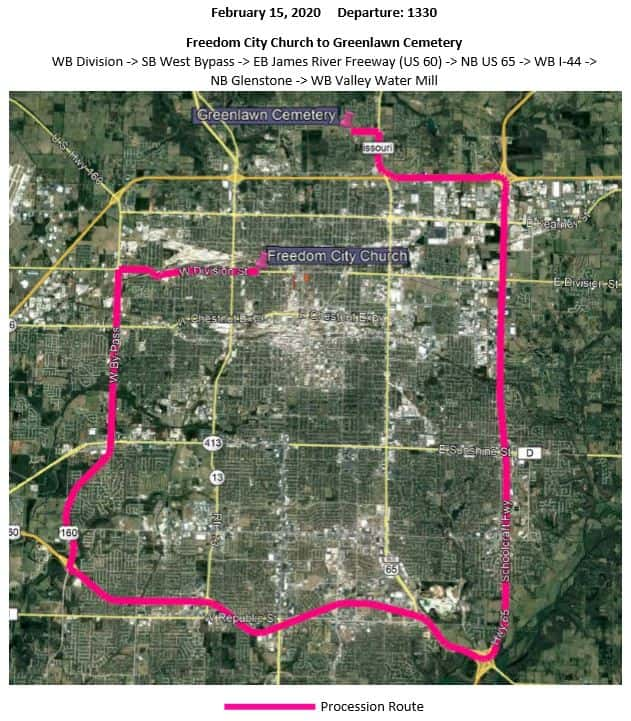 Prior to the procession, the trucks will be divided into heavier and lighter vehicles in staging areas.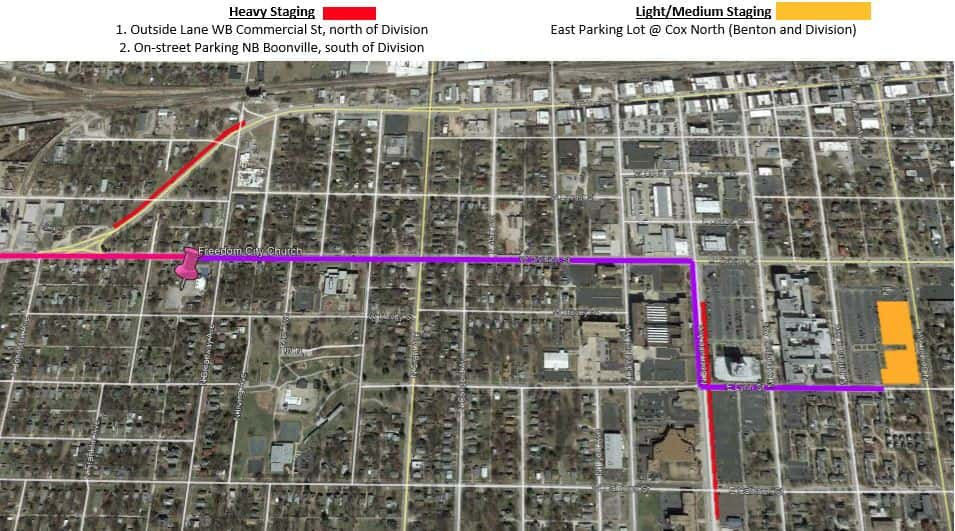 After the procession the trucks will disperse back home.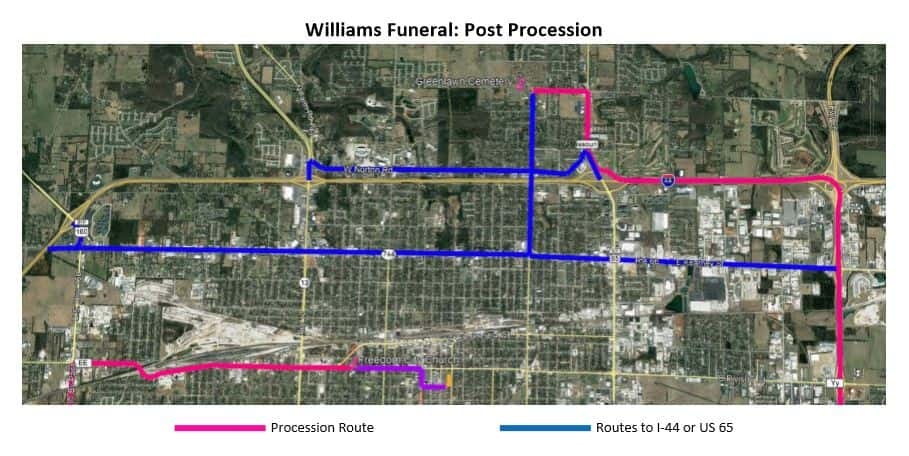 Edit: An earlier version of this story claimed that major roads would be closed at noon Saturday. They will not. This has has been corrected.