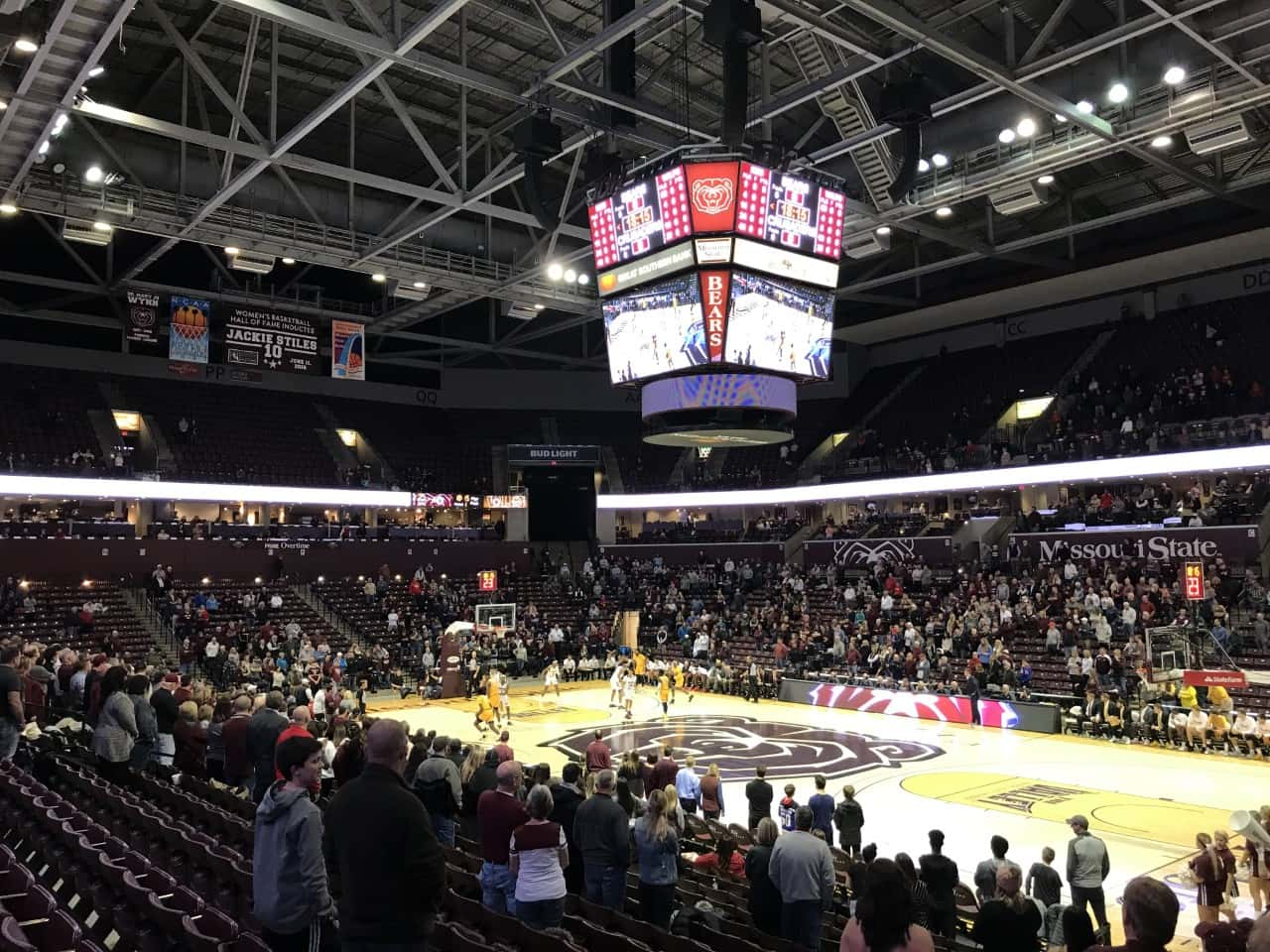 The Missouri State Bears jumped out to a 20 point halftime lead, then held off a late charge by the Valparaiso Crusaders to win 67-60 Thursday night at JQH Arena.
The Bears could do no wrong in the opening 20 minutes, holding the Crusaders to 16 points at the intermission on 18% shooting.
Valpo hit only two of 20 attempts from the three point line in the first half, while the Bears drained six of 15 attempts from beyond the arc.
Missouri State (10-10, 4-3) increased its lead to 21 points when Josh Hall hit a three pointer with 16:44 left in regulation, but the Crusaders wouldn't go away.
Valparaiso (10-10, 3-4) got the lead down to eight points with 2:10 remaining when Mileek McMillan hit a shot, was fouled, and made a free throw. That made it a 57-49 game.
The Crusaders got with seven points twice in the final two minutes, but Keandre Cook hit some big free throws down the stretch to help seal the win.
Cook finished with a game high 27 points and three treys and went 12 of 16 from the free throw line.
McMillan's 12 points led three Crusaders in double figures.
Valparaiso finished the game hitting only 32% of its shots (21-66) and went 8-39 from three point range.
The Bears will play at Drake Sunday afternoon at 3:00 p.m.
Keandre Cook, Ja'Monta Black and Coach Dana Ford talked to the media after the Bears' win. Video is courtesy of Missouri State Athletics:
Game Notes: 
Missouri State out-rebounded Valparaiso 47-34.
Isaiah Mosley's streak of eight straight games scoring in double figures came to an end Thursday night for the Bears as the freshman from Columbia, Missouri put in nine.
Tulio Da Silva came off the bench and played 20 minutes for the Bears after missing the game at Evansville due to family issues.
The Bears are 19-8 all time against Valpo, including an 8-5 record at home against the Crusaders.
Thursday's announced attendance at The Q was 4,536.
Valparaiso at Missouri State Bears 1-23-20