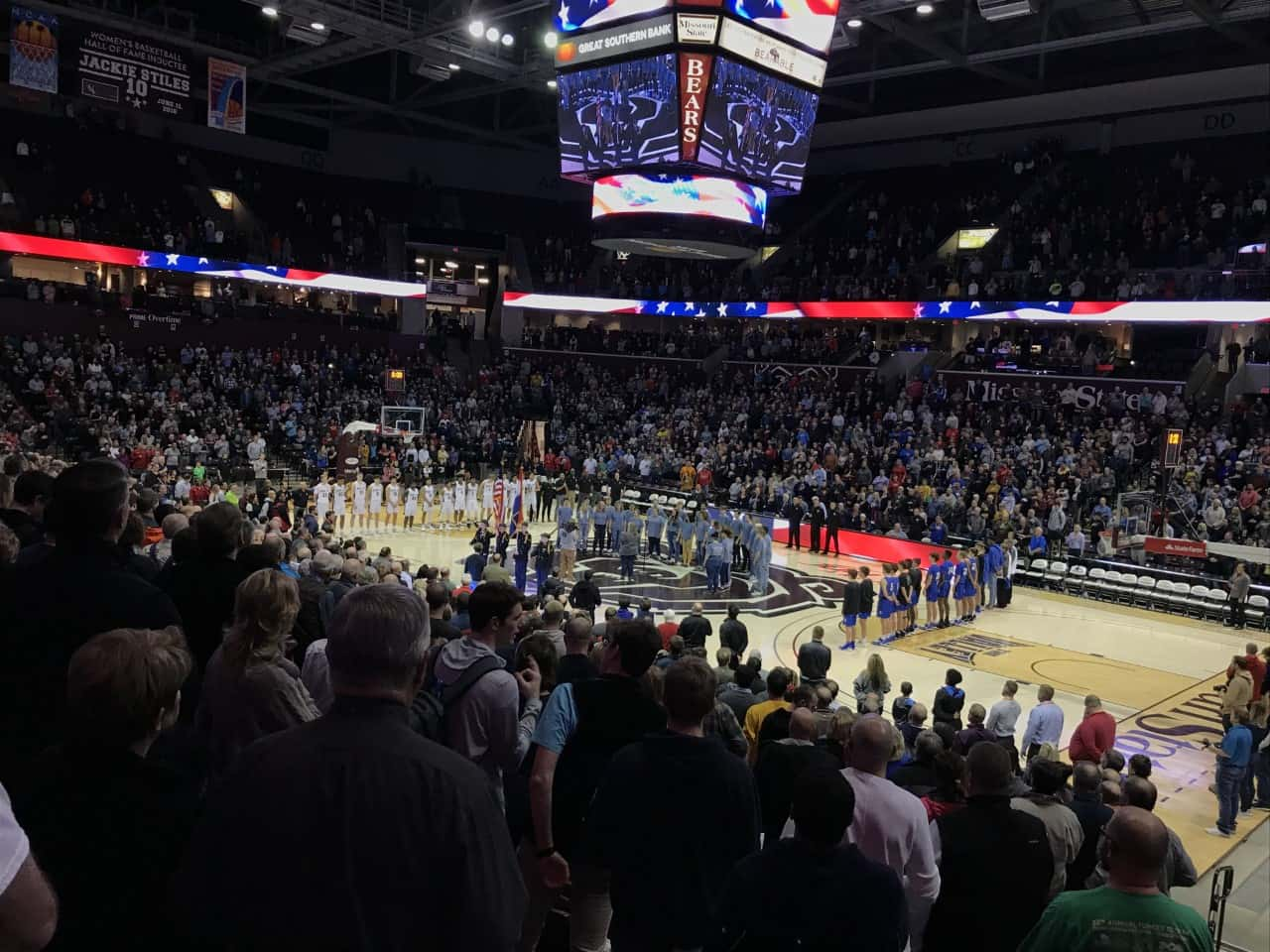 Friday's semifinals are set at the 36th Bass Pro Tournament of Champions at JQH Arena in Springfield.
A record opening night crowd of 6,118 watched some of the top high school basketball teams and players in the nation.
Booker T. Washington 54, Greensboro Day 50
The Hornets from Booker T. Washington in Tulsa are back in the Bass Pro Tournament of Champions for the first time in more than 20 years, and they won a thrilling first round contest.
Greensboro Day led 19-12 after one quarter, but trailed 27-26 at the half.
The Bengals went back in front 41-37 after three quarters, but after a couple of ties and lead changes in the final frame, Booker T. Washington took the lead for good when Bryce Thompson's three pointer with 1:05 remaining made it a 51-49 game.
The Hornets hit some big free throws in the final minute to improve to 8-3 overall.
Thompson scored 31 points and pulled down ten rebounds in the win.
Jaydon Young scored 15 to lead Greensboro Day, while teammate Cam Hayes added 14 points.
The Bengals drop to 21-3 overall.
Paul VI Catholic School 80, Greenwood 54
The Panthers, from Fairfax, Virginia, pulled away in the second half, scoring 31 points in the third quarter.
Jeremy Roach, widely considered the number two point guard in the country, put on a show for the fans at The Q, scoring 25 points on 10-15 shooting.
While the Panthers made only one of 13 three point attempts, they pounded the ball inside, outscoring the Blue Jays 66-26 in the paint.
Greenwood star Aminu Mohammed had another day at the office, putting 31 points on the board and grabbing 16 rebounds in a losing effort.
Mohammed went 11-24 from the field, and made eight out of nine free throws.
Tommy Pinegar added 12 points for the Blue Jays, who drop to 12-2.
Jeremy Roach led Paul VI (12-3) with 25 points, hitting ten of 15 shots from the floor.
Oak Hill Academy 78, Springfield Kickapoo 63
The Warriors, from Mouth of Wilson, Virginia, withstood a furious fourth quarter comeback attempt by the Chiefs to improve to a perfect 10-0 all time in TOC games.
Oak Hill led 39-30 at the half and 56-46 after three quarters, but the Chiefs pulled within three of the lead twice in the closing period, most recently when Anton Brookshire hit a layup with 3:25 remaining that made it a 63-60 contest.
But the Warriors pulled away down the stretch, going on an 11-0 run to take a 74-60 lead with 1:29 left.
Cam Thomas, a Louisiana State signee, finished with 26 points to lead Oak Hill, while Anton Brookshire's 33 points led the Chiefs.
Brookshire hit 12 of 22 attempts from the field and drained seven three pointers in 12 attempts.
St. Louis Vashon 69, Christ The King (Middle Village, NY) 33
In the first game of the tournament, Vashon held Christ The King to only nine second half points, winning handily.
The game was close for one half, with neither team leading by more than six points.
6-8 senior Cam'ron Fletcher put on a show for Vashon, finishing with 21 points and 13 rebounds.
Fletcher has signed to play college basketball at Kentucky.
Phillip Russell added 20 points for the Wolverines, who improve to 9-3 on the season.
Ryan Myers led the Royals with 12 points.
Vashon shot 53% from the field and dominated on the boards, out-rebounding Christ The King 48-18.
Here are the scores from Thursday's first round games:
Final: St. Louis Vashon 69, Christ The King 33
Final: Oak Hill Academy 78, Springfield Kickapoo 63
Final: Paul VI Catholic High 80, Greenwood 54
Final: Booker T. Washington 54, Greensboro Day 50
Friday's second round schedule: 
Christ the King vs. Springfield Kickapoo 4:30 p.m.
Greenwood vs. Greensboro Day 6:00 p.m.
St. Louis Vashon vs. Oak Hill Academy 8:00 (televised on CBS Sports Network)
Paul VI vs. Booker T. Washington 9:30 p.m.
Friday's second round games begin at 4:30 p.m., with Saturday's final round action tipping off at 2:30 p.m.
We'll have scores and recaps from each game of the tournament at KTTS.com.

36th Bass Pro Tournament of Champions Round 1 1-16-20