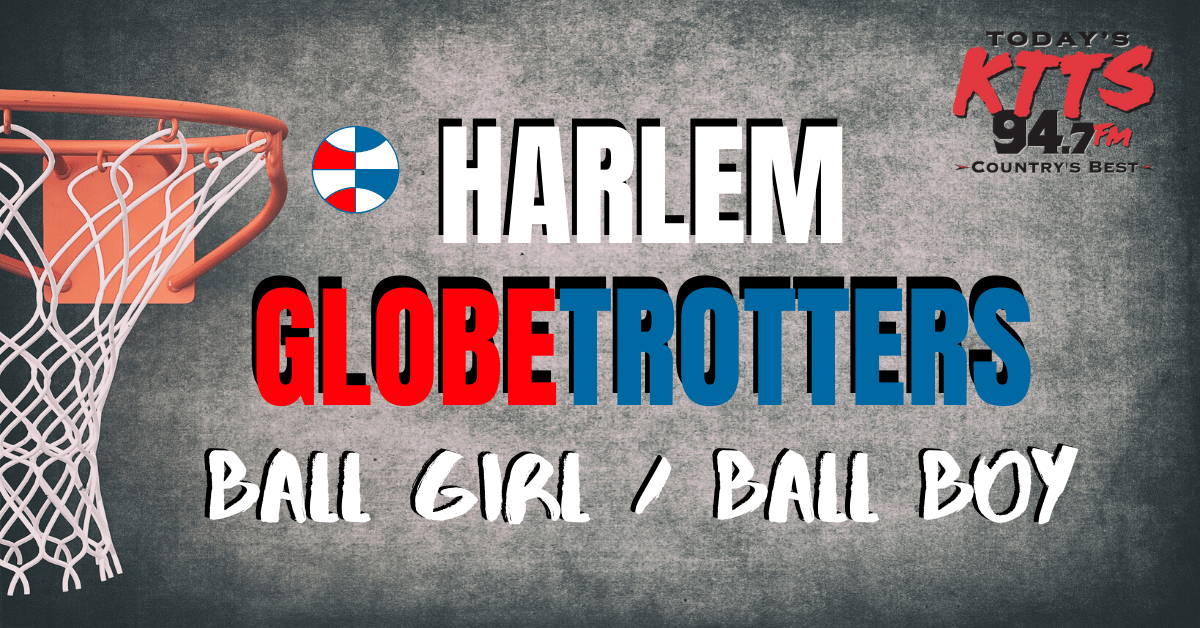 KTTS wants to send YOU to see the one and only, Harlem Globetrotters LIVE!
The INCREDIBLE, AMAZING, ORIGINAL Harlem Globetrotters are coming to JQH Arena in Springfield, MO on Thursday, January 30th and KTTS wants to send you to the show!
Listen mornings all this week with Nancy & Rick to win a family 4-pack of tickets to the game!
But that's not all!
We have an AMAZING grand prize to give away to a very special kid! We want to send our winning boy or girl (between the ages of 6-12) to help the Globetrotters during the game!
We will need our winning kiddo to post up under the basket during the game and help retrieve basketballs for our incredible stars!
Aside from an amazing court-side view and a place on the Globetrotters team, our winning kiddo will also receive some awesome Harlem Globetrotter memorabilia!
Register below to win our grand prize and become the next ball boy or ball girl for the Original Harlem Globetrotters!
To buy your tickets online or to find more information about the event CLICK HERE