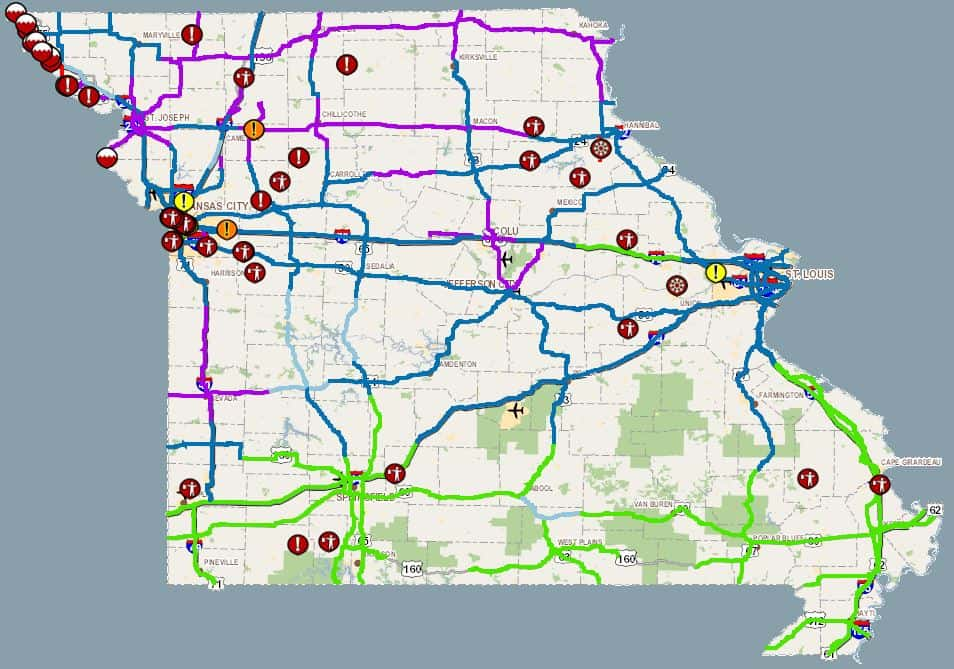 UPDATE: MoDot's coverage map shows that major highways in the Springfield areas are being reported as "mostly clear".
With one last band of light snow swinging through the Ozarks later this afternoon and evening, roads may have a dusting of snow or black ice with freezing temperatures tonight and overnight.
You can always check road conditions with the MoDOT Traveler Information Map.
________________________________________________________________________________________________________________________
Previous information:
All of the Springfield metro area is at least partly covered by ice as road conditions continue to deteriorate Monday.
Dangerous conditions and slick roads are now extending south down into Ozark, Nixa and even to the Highlandville area.
MoDOT is urging drivers to stay home today if you can, and if you have to get out make sure to use extreme caution on major roadways and side streets.
Earlier information:
MoDOT is asking folks to be prepared for changing road conditions during the morning commute Monday as freezing rain and snow is likely to fall in much of the Ozarks.
I-44 surrounding Lebanon is already partly covered this morning and could create dangerous driving conditions for the morning rush hour.
Other roads in southwest Missouri are showing as partly covered as well as. That includes Highway 13 north of Greene County, as well as all major roadways around Bolivar and Stockton, including Highway 32.
Slick spots have also been reported along I-49, as well as major roads and intersections in Joplin, Carthage, Lamar and Jasper.
Roads in Nevada are completely covered now, with road conditions get worse as you head north.
Before you leave home today, make sure to check road conditions with the MoDOT Traveler Information Map.