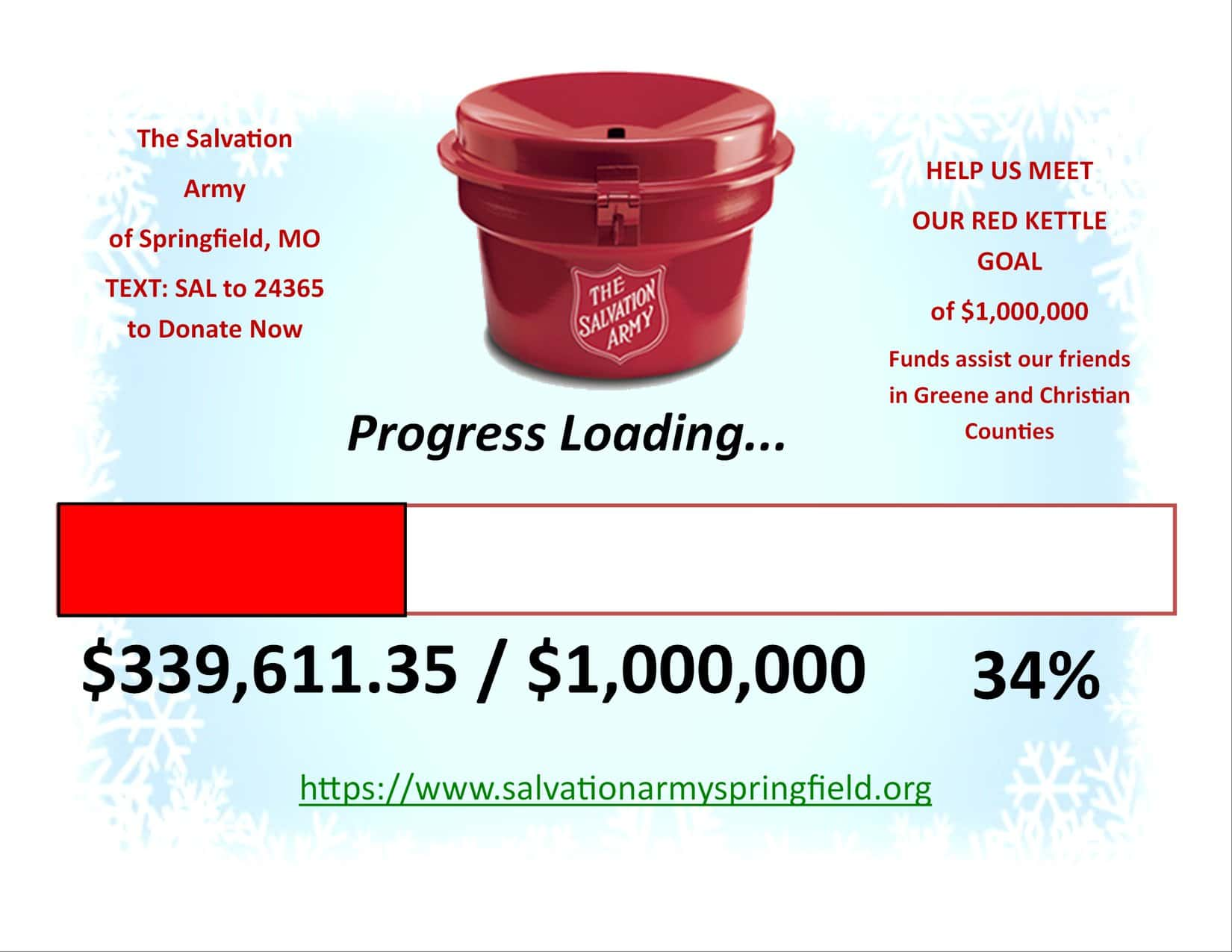 Bucket Blitz is going on through Wednesday this week as the Salvation Army works to get enough donations to meet its $1 million dollar fundraising goal this year.
Every dollar donated to the Red Kettles outside Bass Pro Shops in Springfield, Mo. during the annual Bucket Blitz next week will be matched dollar for dollar up to $10,000 by Bass Pro Shops.
The Salvation Army says it will be a huge help in reaching its $1,000,000 Tree of Lights Red Kettle 2019 Campaign.
These funds will go a long way to support  on-going, year round programs that help people in need in the Ozarks.
The Salvation Army says it so far has reached 34% ($339,611.35) of our Red Kettle Goal.
Leaders of the non-profit say it had to file a police report after four, 100 counterfeit dollar bills were dropped into Red Kettles last week.