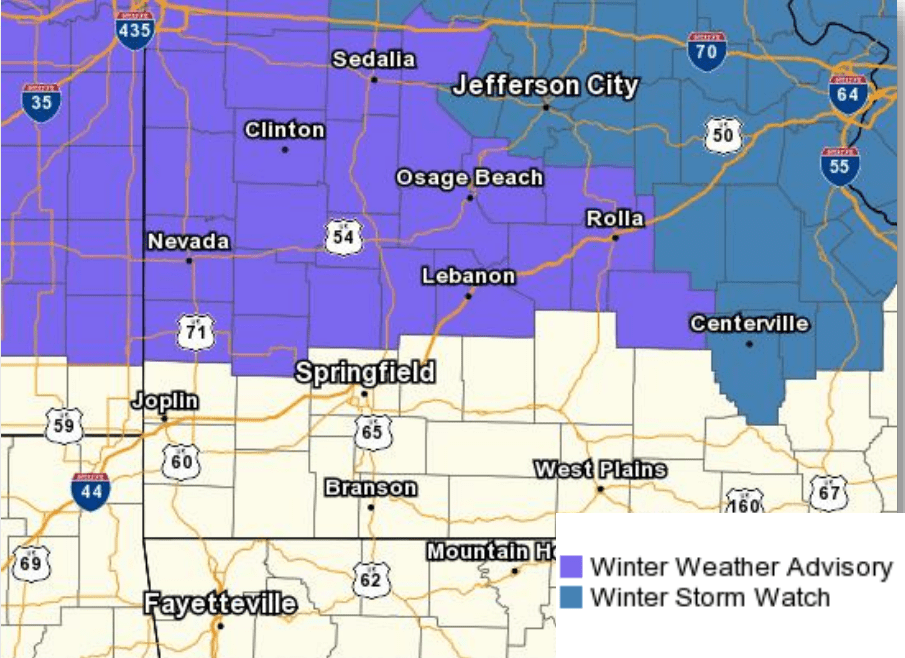 Up to 4 inches of snow and a glaze of ice is expected to fall in parts of the northern Ozarks from Sunday morning through Monday evening.
The National Weather Service has issued a Winter Weather Advisory for counties north of I-44 from 6 a.m. Sunday to 6 p.m. Monday.
A storm system will bring snow and freezing drizzle to the area between those times. Better chances for accumulating precipitation will be located along and north of Highway 54, with little wintry accumulations expected south of Highway 60.
Meteorlogists says total snow accumulations of up to 3" with locally higher amounts to 4" possible and ice accumulations of a glaze up to a tenth of an inch.
There is the potential for freezing drizzle south of a line from Pittsburg, KS to Salem, MO, and the National Weather Service says it is possible the advisory could need to be expanded slightly further south if it becomes apparent that colder temperatures and freezing drizzle line up better.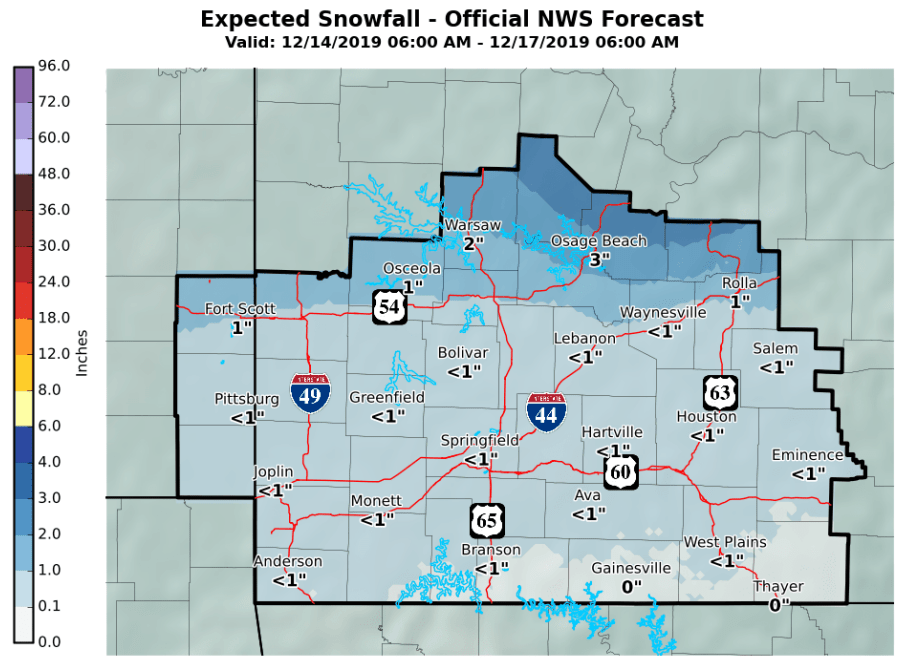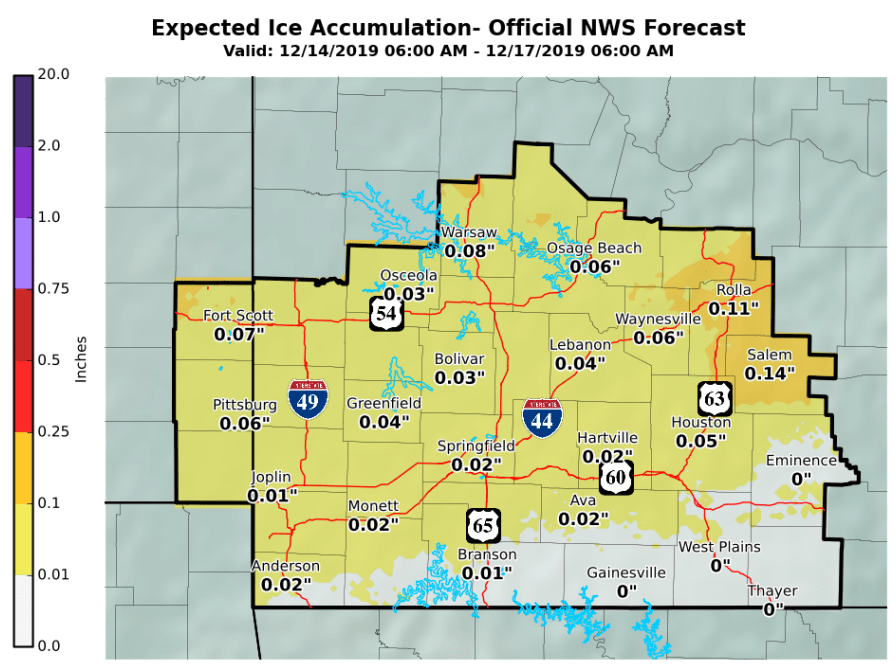 Here's a breakdown of the forecast from the National Weather Service:
Hazards: A wintry mix of snow and freezing drizzle. Some sleet possible.
Areas Impacted: Snow accumulations mainly north of Highway 54…with some minor snow and freezing drizzle southward to Highway 60.
Timing & Duration: Wintry weather could begin as early as Sunday morning and end as late as Monday evening. There's a chance for snow before 9 a.m. Sunday, then switching to rain through Sunday evening. Freezing rain is likely after 5 a.m. Monday, then another chance for snow, freezing rain and sleet will be throughout the day. It's expected to switch back over to all snow by 4 p.m. Monday.
Impacts: Impacts to travel will be possible due to snow and ice accumulations
Certainty & Considerations: Confidence increasing that wintry weather will impact at least the northern portions of the outlook area. There are still questions on how far south impacts may occur. The wintry weather could transition to all rain Sunday before transitioning back to a wintry mix Sunday evening into Monday