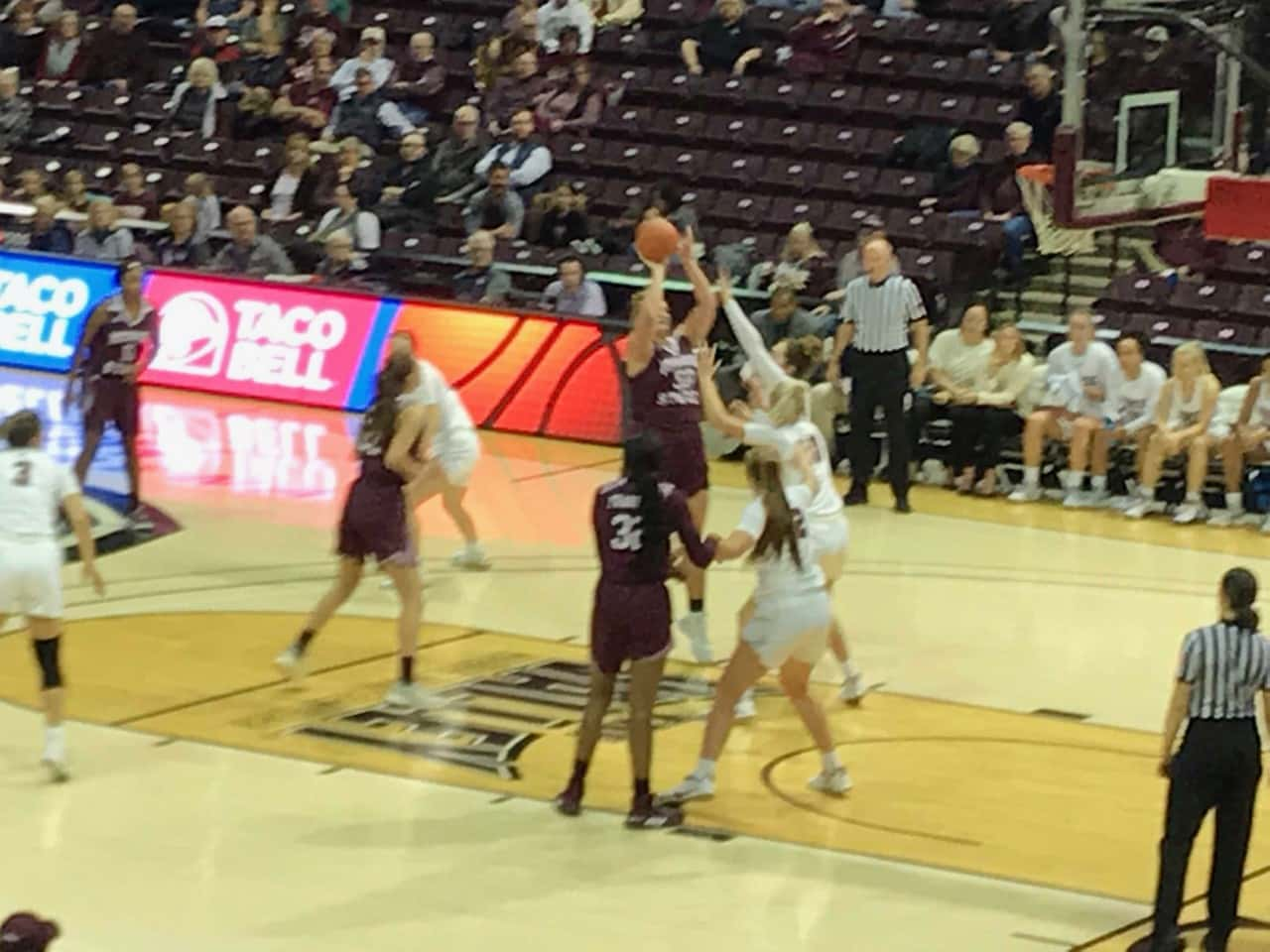 The Missouri State Lady Bears survived a scare from the Santa Clara Broncos, winning 71-64 Friday night at JQH Arena.
The game was tight throughout, with 12 ties and ten lead changes.
The Lady Bears went ahead 8-2 in the early going as senior Alexa Willard hit a shot underneath the bucket with 7:40 left in the first quarter.
But Santa Clara answered with back to back treys from Tia Hay and Ashlyn Herlihy to knot the score 8-8.
It wasn't until midway through the fourth quarter that either team had another lead of six points or more.
MSU went into the locker room at halftime trailing 30-26 after turning the ball over 11 times in the half.
The Lady Bears took much better care of the ball in the second half, with only three take-aways.
Willard hit a shot with 8:53 left in regulation that gave MSU a 54-52 advantage, a lead it would not relinquish.
Missouri State junior center Emily Gartner was a force underneath, scoring a career high 20 points and going 6-8 from the free throw line.
Gartner was all smiles in the interview room, along with Shameka Ealy, who hit three of MSU's four shots from beyond the arc.
MSU made 17 of 22 attempts overall from the foul line (77%).
Willard also scored in double figures for the 22nd ranked Lady Bears, who improve to 5-1 on the season.
Addi Walters scored 19 points and drained five three pointers for the Broncos, who drop to 3-2.
The Lady Bears travel to South Dakota Monday for a 7:00 p.m. game before returning to The Q December 1st for three straight home games.
Game Notes: 
Missouri State is now 29-4 in its last 33 games dating back to last season.
The win against Santa Clara helped avenge last year's 77-73 defeat to the Broncos in California.
While MSU is ranked 22nd in the USA Today Coaches Poll, it's just outside of the Top 25 in the Associated Press poll (#30).
The Lady Bears last nine games have included six Top-25 teams, and another that was receiving votes in both major polls. MSU navigated that stretch with an 8-2 record.
Friday's announced attendance at JQH Arena was 2,113.
Santa Clara at MSU Lady Bears 11-22-19