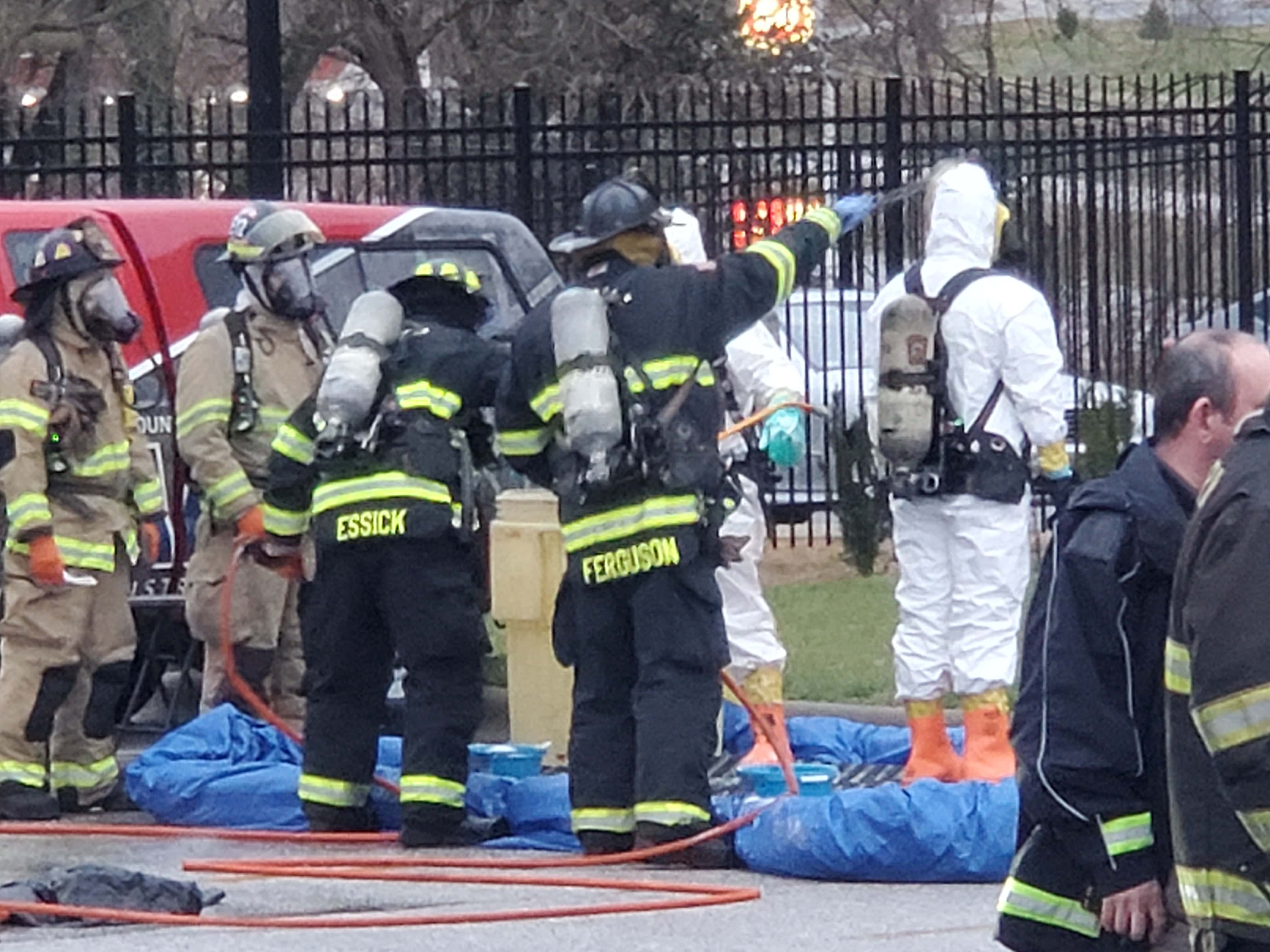 The Christian County Circuit Court building reopened Friday, a day after a woman brought a suspicious substance inside the building.
Sheriff Brad Cole says authorities still don't know what was in her purse.
Four deputies got sick.
The sheriff says they're now doing ok.
Hazmat crews spent the night cleaning the courts building.