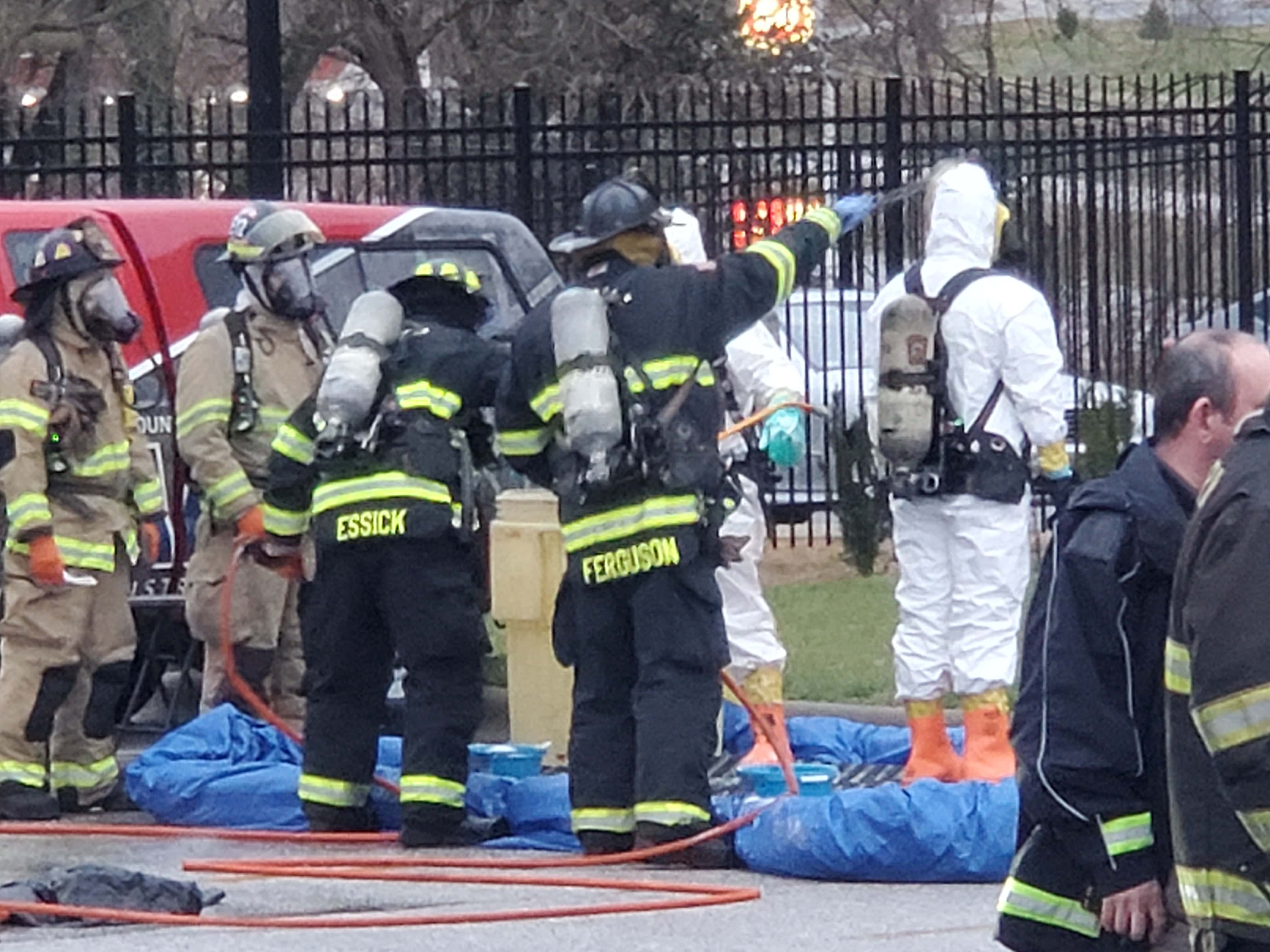 The new Christian County Circuit Court Building has been evacuated after something inside a woman's purse made four deputies sick.
Sheriff Brad Cole says a deputy passed out after searching the woman's purse.
Cole says its unclear what made the deputy sick.
He says the deputy regained consciousness by the time she was taken to the hospital.
Three other deputies were also exposed to the substance and taken to the hospital to be checked out.
They're all in stable condition.
Cole says hazmat teams are on the scene.
The woman who brought the purse to the courthouse is in custody.
She told authorities she had meth in her purse, but the sheriff says he doesn't believe her.
He says meth doesn't cause that kind of reaction.
The Ozark County Fire Department says there's no threat to the public.
Unknown Substance Christian County Circuit Court Building