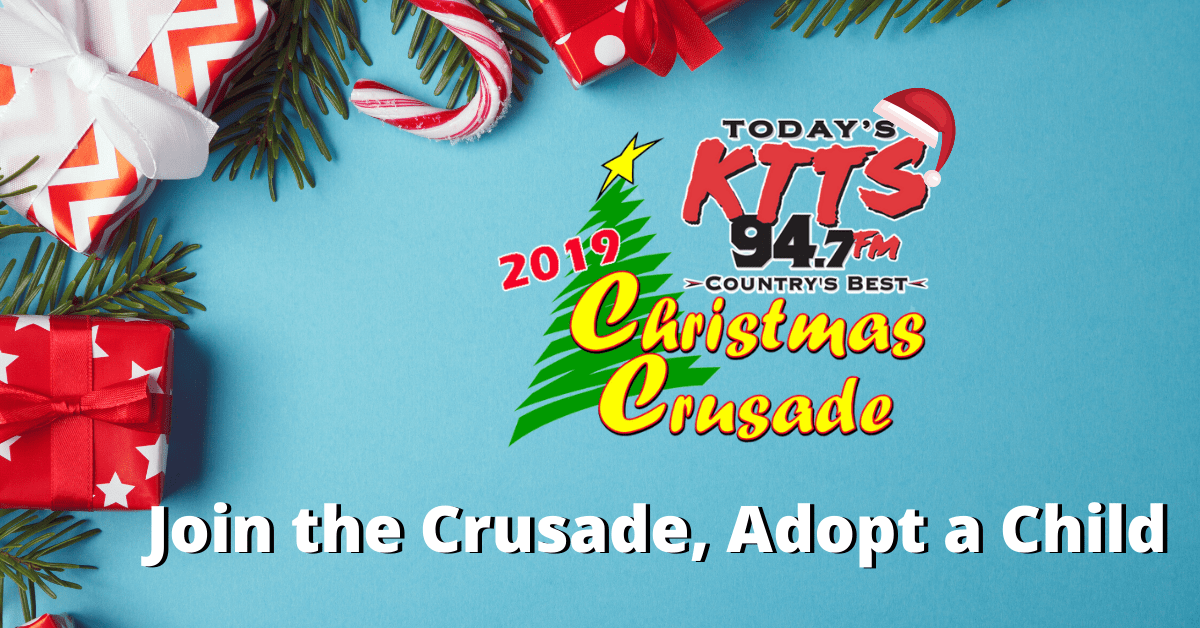 **GREAT NEWS! ALL 582 OF OUR CHILDREN HAVE BEEN SERVED THIS YEAR** but we still need your help with cash and check donations! 
If you were not able to adopt a child this year, but still want to contribute, please stop by the KTTS Studios at 2330 W. Grand St Springfield, MO 65802 and drop off your cash or check donation.
Also, if you're still interested in adopting a child, we would be happy to add you to our KTTS Christmas Crusade wait-list. We keep an emergency wait-list with potential donors in case a child is added to our adoption list after the on-air adoption dates. If you would like to be added to the wait-list, please email us at kttschristmascrusade@gmail.com!
Thank you so much for your incredible generosity and for continuing to make the KTTS Christmas Crusade a great success! Happy Holidays!