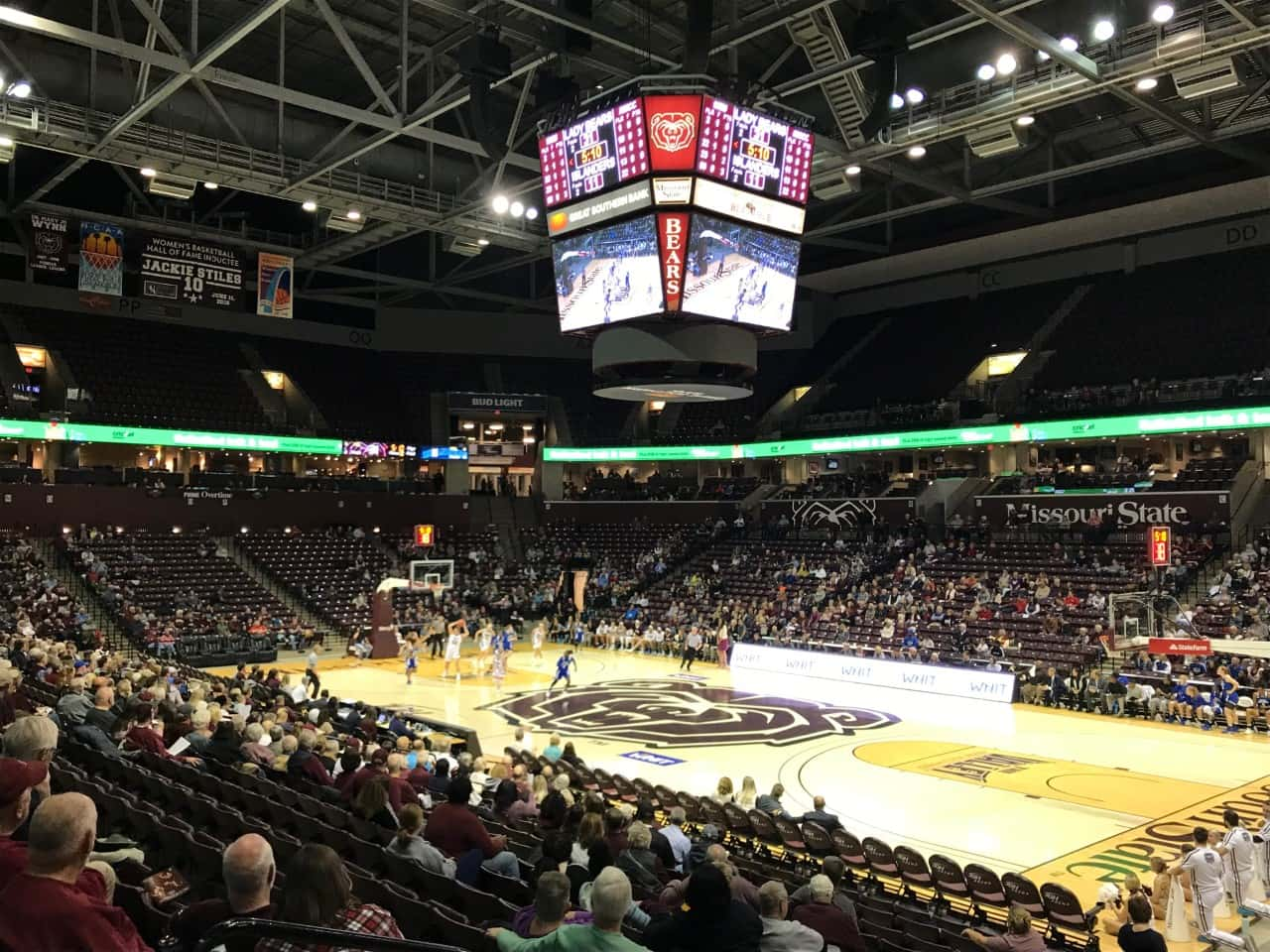 The Missouri State Lady Bears jumped out to an early 12-2 lead and never looked back, winning handily 77-51 over Texas A&M Corpus-Christi Friday night in their home opener at JQH Arena.
The game was part of the Preseason WNIT.
The Lady Bears rolled to a 42-21 halftime advantage, and coasted in the second half.
Senior Alexa Willard tied a career high with 30 points, while Elle Ruffridge set a new career best with 20 points.
Ruffridge drained six three pointers, tying the highest mark by a Missouri State player at JQH Arena (Jaleshia Roberson and Kenzie Williams did it twice).
Willard added four treys of her own as the Lady Bears went 10-23 beyond the arc.
MSU also dominated in the paint, scoring 30 points underneath to the Islanders' 12.
The Lady Bears followed up Tuesday's school record performance of 17-17 at the free throw line with a 13-15 effort at the charity stripe Friday night.
Missouri State (2-0) will continue play on the road in the second round of the WNIT, taking on Boise State Sunday afternoon at 3:00 p.m.
Listen to Coach Amaka Agugua-Hamilton's complete postgame press conference here:
Game Notes: 
Willard's 30 points matched her performance in the finals of the Missouri Valley Conference Tournament championship game against Drake last March.
This was Missouri State's first ever game against the Islanders.
Friday's announced attendance at The Q was 1,523.

Texas A&M Corpus-Christi vs. MSU Bears 11-8-19