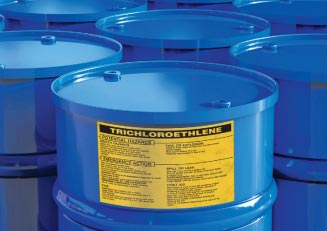 Many folks in the Willard area are alarmed at harmful pollution at the old Electro-Pac Industries site,  though harmful concentrations have not yet been found.
The Department of Natural Resources has confirmed that 5 out of 35 area well samples contain the known carcinogen Trichloroethylene or TCE.
The DNR did not find TCE at concentrations that the EPA believes will affect humans. However, the testing isn't done yet, as only 35 out of 280 tests have been completed, and more will likely submit for testing once it's clear how far the contamination has spread.
The presence of the chemical was first mentioned to the public by Fantastic Caverns, which discovered airborne vapors of TCE inside its caves in 2018. The chemical came from runoff from the nearby Litton systems. Litton systems used TCE to degrease metal parts in the manufacturing of motherboards.
Groundwater testing isn't the only kind currently being done. Northrup Grumman has hired a professional to test for soil contamination as well. TCE has the ability to move easily through soil and groundwater, but according to the DNR, minimal amounts were detected.
Photo courtesy of ntp.niehs.nih.gov