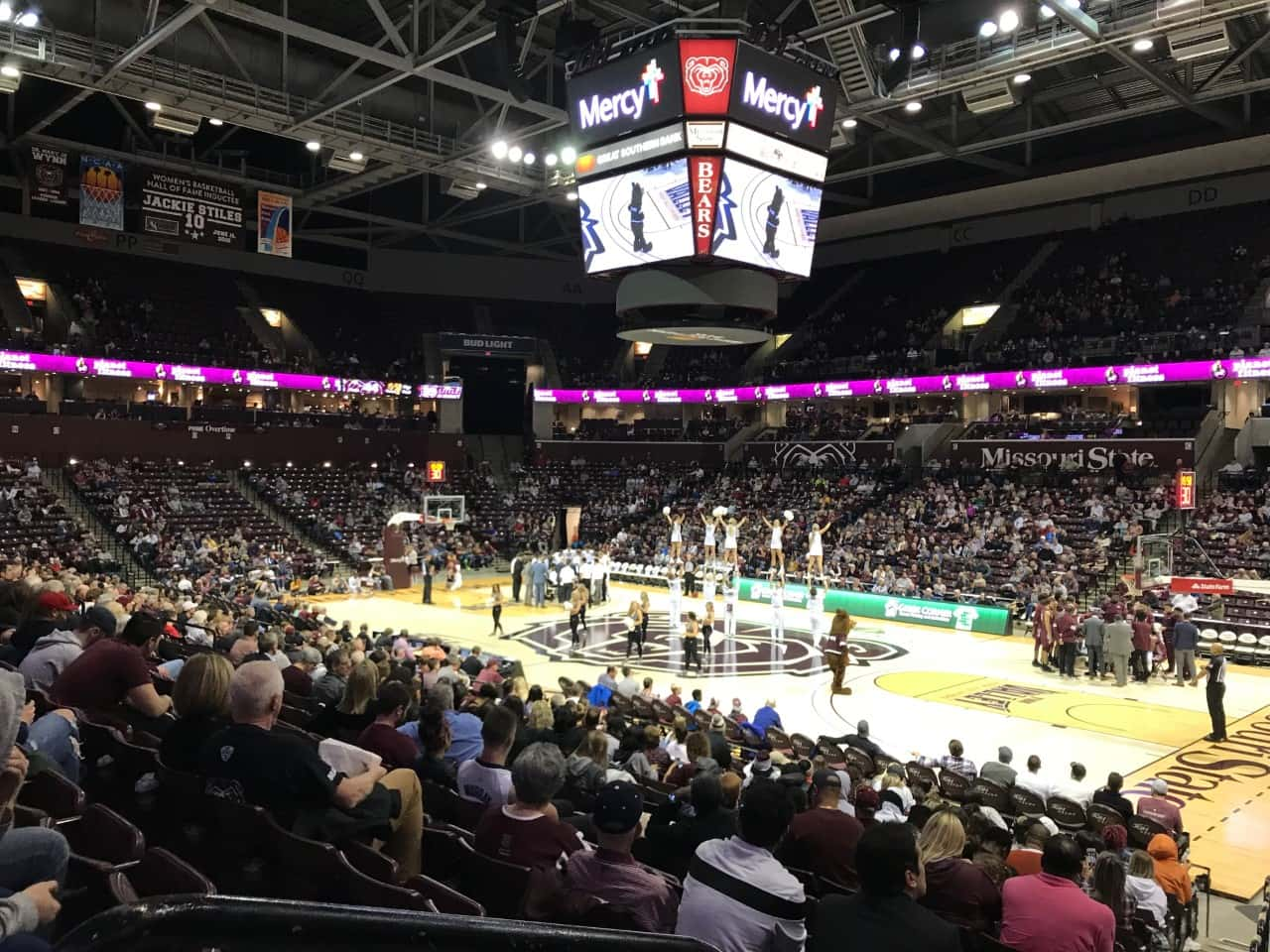 The Little Rock Trojans shock the Missouri State Bears with a 67-66 win Tuesday night in the season opener at JQH Arena.
Little Rock's Ruot Monyyong hit a jumper just inside the arc with 2.3 seconds left in regulation to win it.
Tyrik Dixon forced up a three point attempt at the buzzer, but it didn't go.
The Bears led by as many as eight points in the first half, carrying a 39-33 advantage into halftime.
But the Trojans kept it close throughout
the second half, taking their first lead in the half with 1:25 left on a jumper by Alsean Evans, 65-64.
Dixon made two free throws for the Bears with 1:01 remaining to put MSU ahead 66-65, but Little Rock got the game winner from Monyyong.
Lamont West's 12 points led Missouri State (0-1), with Dixon and Josh Hall adding 11 each and Tulio Da Silva scored ten.
Ben Coupet led the way for Little Rock (1-0
) with 13 points. Markquis Nowell added 12.
Missouri State went 8-28 from the three point line, while the Trojans made just three of 14 attempts from long distance.
Little Rock won a lopsided battle inside, outscoring the Bears 36-22 in the paint.
The Trojans also won the battle of the boards, out-rebounding MSU 32-26.
The Bears will host Alabama State Sunday afternoon at 2:00 at JQH Arena.
Game Notes:
Missouri State went into Tuesday's contest with a 36-1 record in home openers during its Division I era, including an 11-0 mark at JQH Arena.
The Bears now lead the all-time series against Little Rock 7-1.
Missouri State went just 12-18 at the foul line (66.7%).
Tuesday's announced crowd at JQH Arena was 5,002, nearly identical to last year's home opening attendance of 5,014 against Oral Roberts.
Little Rock vs. MSU Bears at JQH Arena 11-5-19