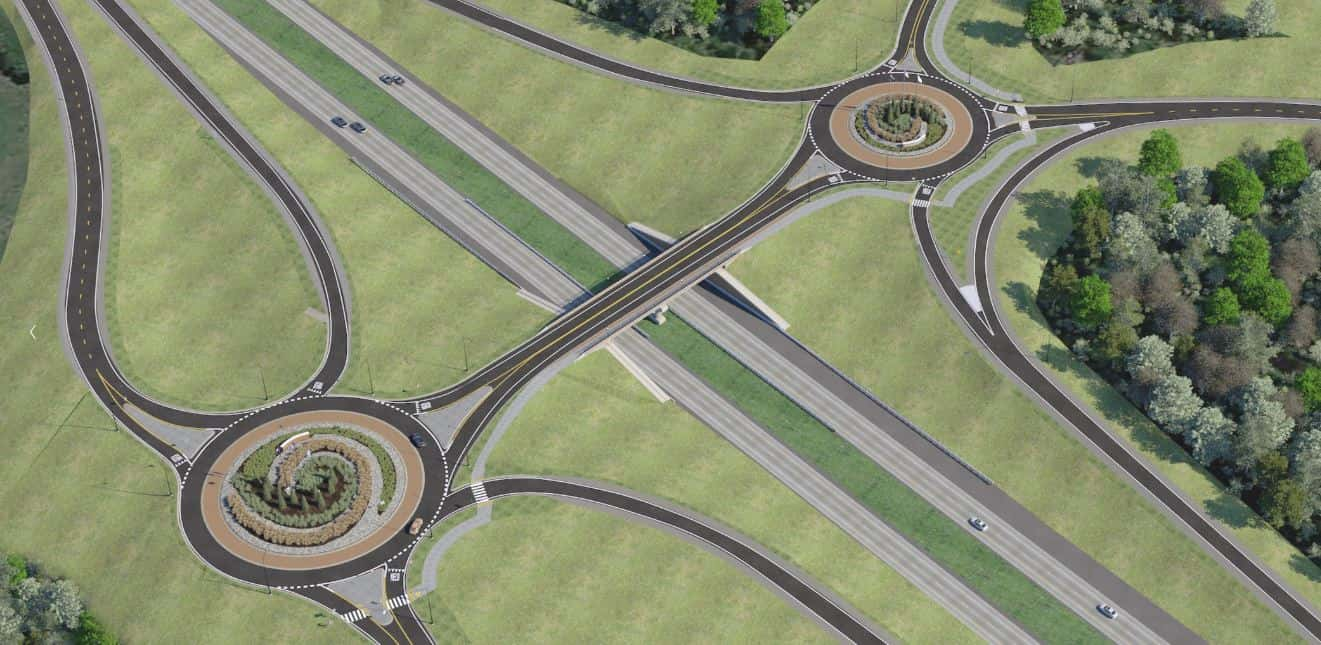 Drivers will see construction signs going up and large equipment beginning to clear trees and brush for a new interchange on I-44 east of Marshfield at Mile Marker 103 starting this week
MoDOT says for the first several months, drivers can expect very few traffic impacts to I-44 or other area roadways as work focuses on removing trees and hauling in dirt and rock to build the new interchange.
Expected traffic impacts during construction:
I-44 traffic may be slowed or stopped at night for installation of girders for the bridge which will span the highway to create the new interchange
Nighttime lane closings on I-44 can be expected
Any work that impacts I-44 traffic will occur between 7 p.m. and 6 a.m.
Webster County Route CC, Rifle Range Road and North Marshall Street will be closed at times. The closings will be announced well ahead of the work to allow drivers time to plan alternate routes.
Project summary:
Relocate Webster County Route CC at Rifle Range Road to intersect with I-44
Build a new bridge to take Webster County Route CC over I-44 at Mile Marker 103
Build interchange ramps so drivers safely exit and enter I-44 at Webster County Route CC
Build roundabouts at either end of interchange to connect with Brinkley Road/I-44 outer road on the west and Marshall Road/Route CC on the east
Route CC between Rifle Range Road and Route 38 in Marshfield turned over to the city of Marshfield after completion of interchange project
Prime contractor: H.R. Quadri Contractors, LLC of Van Buren
Construction cost: $11.5 million
Completion date: June 2021. However, the interchange will be open to traffic by December 31, 2020.
Weather and/or construction delays will alter the work schedule.
A groundbreaking ceremony will be held at 8:30 a.m. on Monday, November 18, on North Marshall Street north of Ferndale Drive near the site of the new interchange. The community is invited to attend.
In 2016, Marshfield voters approved a $10-million bond issue to help pay for the city's portion of the interchange project. The Marshfield community has pursued a second interchange for more than 50 years and expect it to help increase economic development in the Webster County community.