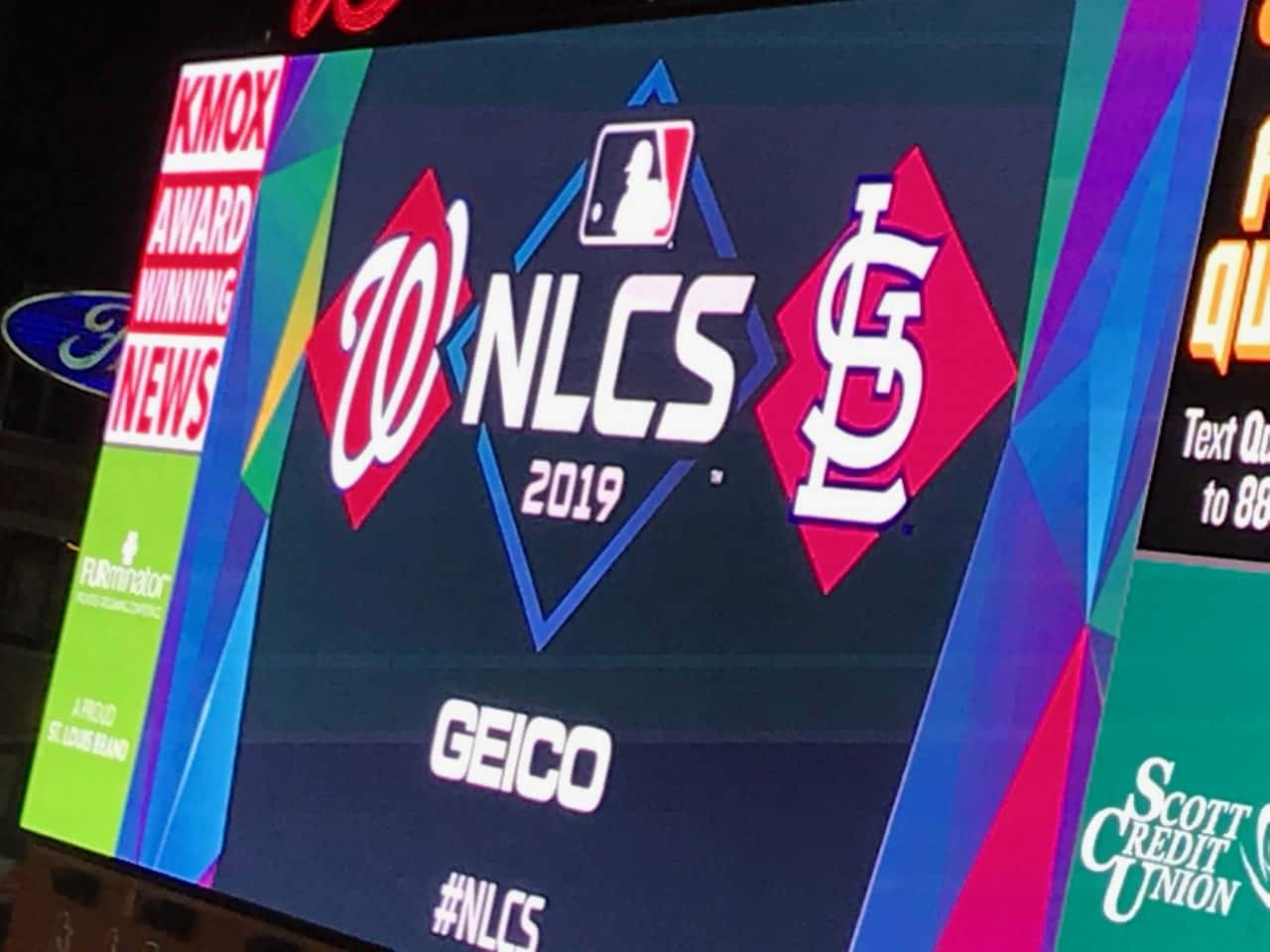 The Washingon Nationals get 7 2/3 innings of no-hit baseball from starter Anibal Sanchez and blank the St. Louis Cardinals 2-0 Thursday night in Game 1 of the National League Championship Series at Busch Stadium in St. Louis.
Sanchez, who kept Cardinals' hitters off balance all night, gave up only a two out, pinch hit single by Jose Martinez with two out in the bottom of the 8th inning.
Sean Doolittle came in and got the last out in the 8th on a grounder to third, then shut down the home team in the ninth, retiring Kolten Wong, Paul Goldschmidt and Marcell Ozuna in order.
Sanchez (1-0) allowed just one hit in 7 2/3 innings, walking one batter, hitting two and striking out five, while throwing 103 pitches.
"I just tried to keep focused on every pitch that I'm going to throw," Sanchez said in his postgame press conference." "I don't want to miss any kind of pitch in the middle of the zone against those guys, especially because they know pretty good that they can switch the score quickly."
The Nationals put a run on the board in the top of the second off Cards starter Miles Mikolas (0-1).
Howie Kendrick led off the inning with a double to center, but Mikolas retired Ryan Zimmerman on a grounder to third.
After Michael A. Taylor struck out, catcher Yan Gomes doubled to left center, giving Washington a 1-0 lead.
The Nationals picked up a big insurance run in the seventh on a one out triple by Adam Eaton, who scored on Kendrick's RBI single that made it 2-0.
Sanchez took care of the rest.
Cardinals Manager Mike Shildt gives the veteran righty a lot of credit. "This guy's an accomplished pitcher in this league and has done a nice job for their club," Shildt said. "Did a nice job against the Dodgers. That's why before the game when we had our little gathering here, people were talking about the big three and I said hey, we're going to respect them, we're familiar with them, but we got a guy tonight that we've got to contend with and not overlook him."
Shildt says his hurler did a great job. "I thought he through the ball very, very well. The one decision with Gomes, because he made such good pitches to Zimmerman and then to Taylor and then looked to make quality pitches to Gomes, made him pay for a ball up. We could have done something about it, taken it out of his hands. Of course, the lineup turns over a little bit. But outside of that, he (Mikolas) was tremendous."
Mikolas says he through the ball well. "I had a lot of guys on base. They put some decent swings on some awesome, good pitches. We played good defense."
The Cardinals will give the ball to Adam Wainwright (14-10, 4.19 ERA) in Saturday's Game 2.
Max Scherzer (11-7, 2.92 ERA) will take the mound for Washington.
First pitch is set for 3:08 p.m.
Game Notes: 
Sanchez is the first Major League pitcher with at least 7.0 hitless innings in a Postseason game since Michael Wacha did it for the Cards in Game 4 of the 2013 NLDS.
Since the League Championship Series expanded to seven games in 1985, the winner of Game 1 of the NLCS has compiled a 23-10 series record. The Dodgers bucked the trend last season.
The Nationals pick up their first LCS victory in team history.
Washington at St. Louis: Game 1 NLCS 10-11-19