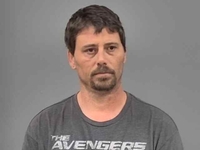 A Marionville man is in custody after signing a statement confessing to the murder of a woman.
Bobby Ficklin is charged with first-degree murder.
According to the statement, Ficklin was in an argument with Korrina Fisher late Tuesday night or early Wednesday morning.
He says that he strangled her after she punched him. Ficklin left the house when he realized Fisher was dead, and is now being held without bond.