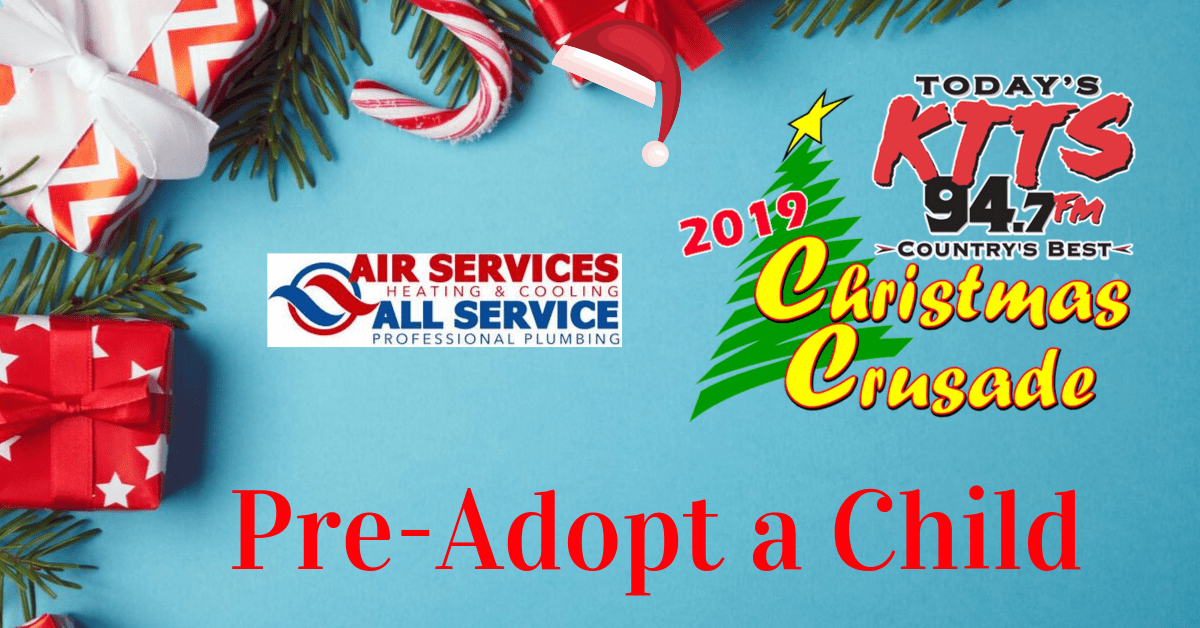 Imagine being a child without a present under the tree, or even a warm Christmas dinner. Sadly, every year in the Ozarks, hundreds of children would face this reality if not for the generosity of our community through the KTTS Christmas Crusade.
The KTTS Christmas Crusade sponsored by Air Services Heating & Cooling & All Service Plumbing will start on Monday, November 18th at 7:00am!
You can pre-adopt a deserving child right now by completing the form below.You can select the age, gender, and size of family you would like to adopt. In the week prior to Christmas Crusade's beginning, pre-adopters will receive a confirmation phone call and be matched with a deserving family.
**If form is having trouble saving, be sure that the last checkbox is selected