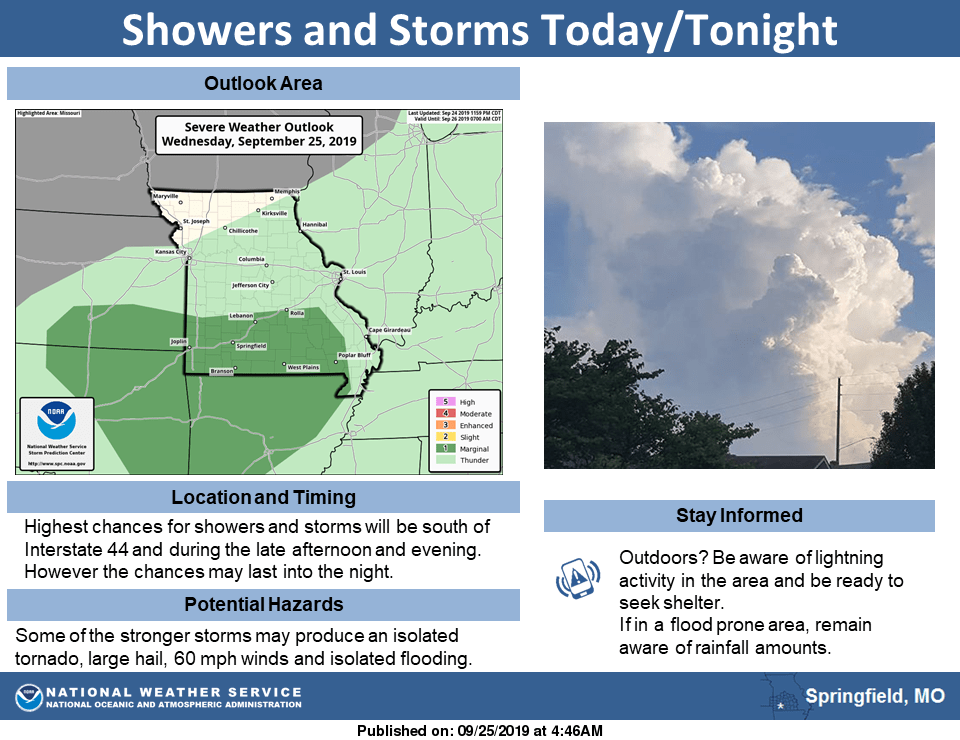 Quarter-size hail, damaging winds, even a low end threat for a tornado: We'll be keeping a close watch on the weather as showers and storms develop and push through the Ozarks Wednesday afternoon and evening.
The National Weather Service in Springfield says the best chance for strong to severe storms will be south of I-44.
Heavy rain may also lead to some flooding along the Missouri and Arkansas border Wednesday night.
Forecasters say the threat for a tornado is very low, but is not zero.
Showers and storms will again take aim on southwest Missouri Friday night, moving in from the northwest, with the potential for severe weather and isolated flooding.
The shower and storm potential will linger into Saturday.