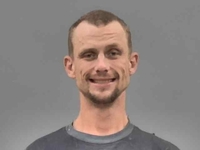 Lawrence County Deputies arrested a man in connection with a shooting that happened in the middle of August.
Deputies booked Kyle Huse on possession of drugs, intent to sell, make or distribute, and driving without a license, as well as suspicion of unlawful use of a weapon.
Authorities say that they got a call around midnight August 20th, from several people who believed a man in Monett downtown was shot.
They found a man of 50 with shots in his upper and lower torso.
Investigators say that they believe a disagreement led to the shooting.