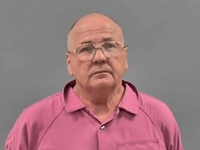 Lawrence County Sheriff has arrested a man from Pierce City in connection with a case that has been cold for 31 years.
The county prosecutor has charged a man named Lawrence Timmons in the death of Cynthia Smith, who disappeared in July of 1988 and was found in a cemetery in August.
Timmons has been charged with Forgery, Unlawful Possession of a Firearm, and 1st Degree Murder.
Investigators say that Timmons is still being questioned in relation to the case.