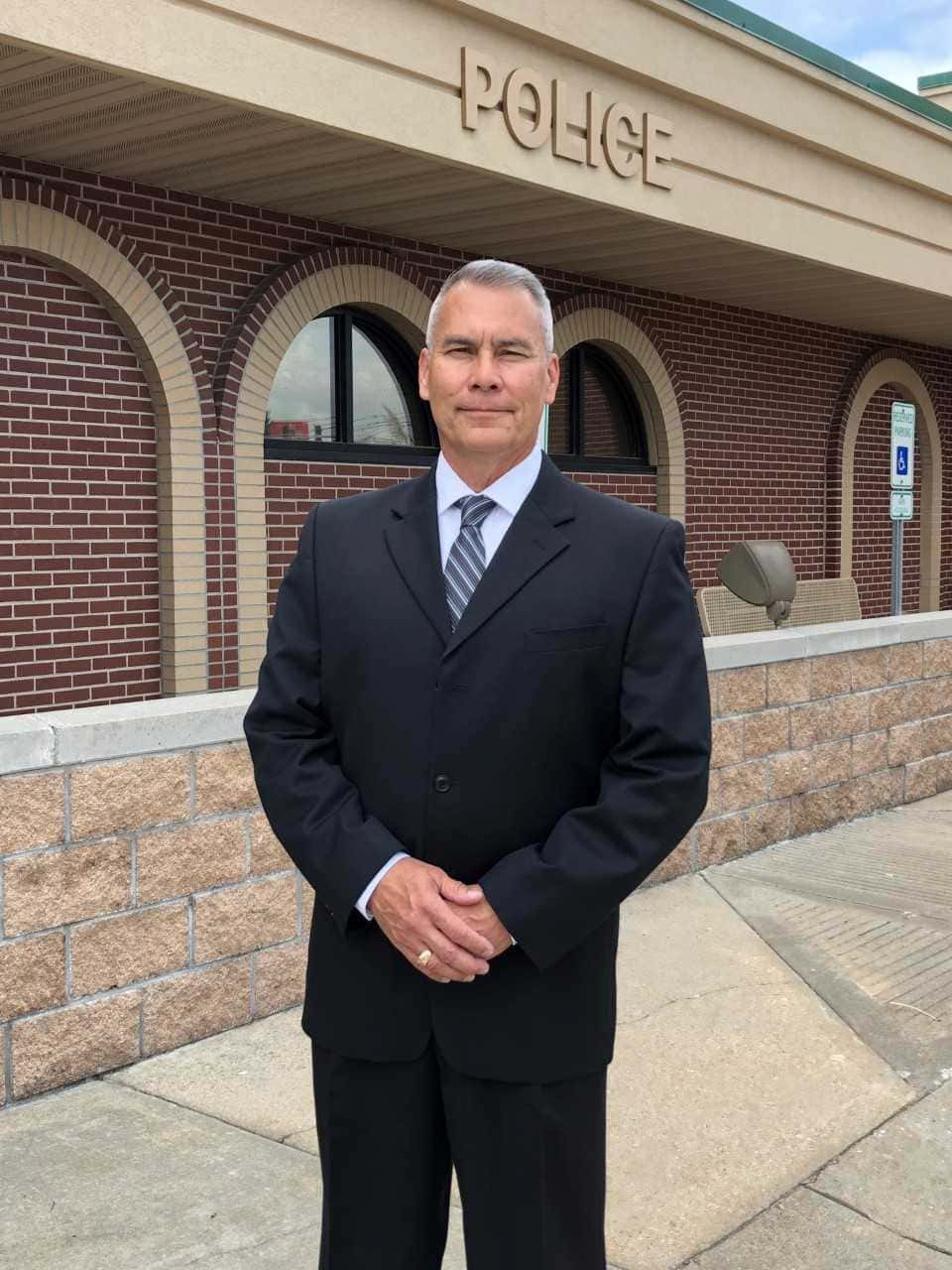 The Lebanon City Council has confirmed the mayor's decision for new police chief.
Mayor Jared Carr recommended Bryan Arnold as the new chief for the Lebanon Police Department.
Arnold comes in with 25 years of law enforcement experience.
He has served as a military intelligence officer for the U.S. Army and is currently a criminal investigator for the Missouri State Highway Patrol.
Arnold will be succeeding Chief Randy Halstead.
(Information and photo provided by the city of Lebanon)
The Lebanon City Council confirmed Mayor Jared Carr's choice for the chief's position during the council's regular meeting Aug. 12.
Arnold, a Lebanon resident, is currently serving as a criminal investigator assigned to Troop I, of the Missouri State Highway Patrol. He will retire from the MSHP in November with 25 years of law enforcement experience. Before beginning his career with the MSHP, Arnold served as a military intelligence officer in the United States Army. He has an associate degree in criminal justice, an associate degree in missile and munitions technology, a bachelor's degree in business administration and is a graduate of the MSHP Academy.
Mayor Carr said he chose Arnold because of his dedication to service.
"Being in the Army for 13 years demonstrates his ability to lead," Carr said. "For the past 25 years, he has served in the Missouri State Highway Patrol in many different roles, demonstrating his character and willingness to commit to something bigger than himself."
Carr said he is looking forward to working with Arnold to continue making the community safer.
"I believe Bryan will be able to listen to the community and his team and commit to the best course of action to make our City safer. He has the experience and knowledge to bring new and exciting things to Lebanon," Carr said.
Arnold, who has lived in Lebanon the last 24 years, said he is excited for the opportunity to lead the officers and civilian personnel at the police department.
"I have been fortunate to have tremendous mentors in my life who have taught me the importance of selfless service and teamwork," Arnold said.
"I will rely on my past experiences to lead the department in strengthening its relationship with our community while focusing on fighting crime."
Arnold said Lebanon is where he and his wife, Michelle, a local banker, have made their home. The Arnolds have two children and two grandchildren.
"We have many friends and family here. Lebanon has already been good to us in so many ways. I intend to serve our citizens by continuing to develop their police department into one of the best around," he said.
Arnold said he is eager to join city leaders and staff in their efforts of making Lebanon an even greater community. He will begin his tenure with the LPD Nov. 4, succeeding Chief Randy Halstead, who is retiring Sept. 2 after 38 years of service to the department.
"I promise to be relentless and untiring in my effort to ensure Lebanon is a safe place to visit and raise our families," Arnold said.