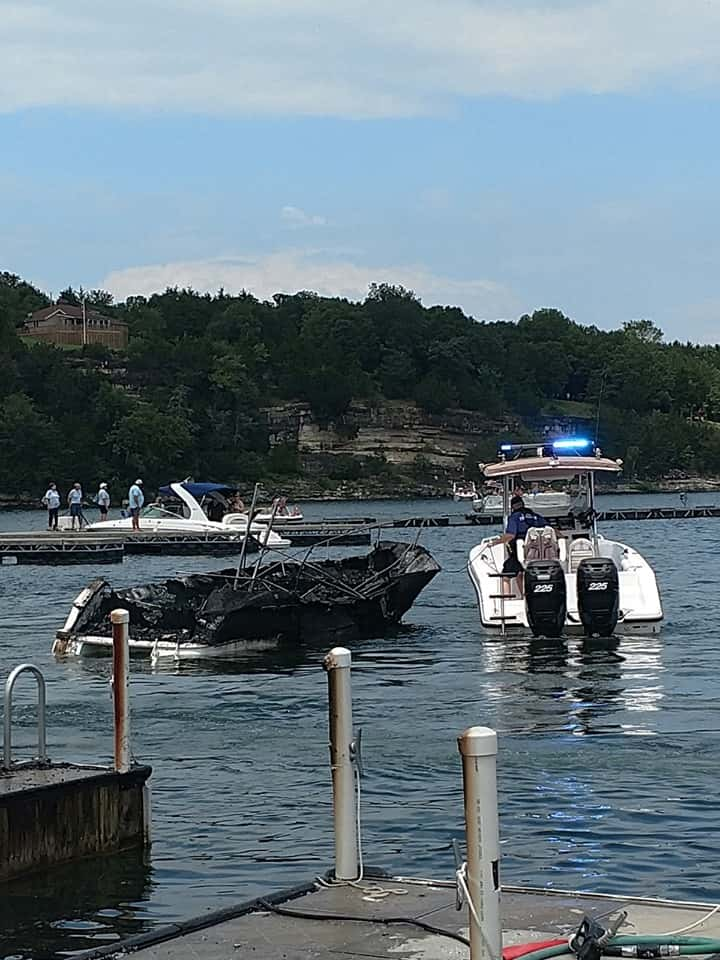 An explosion shook a fueling dock in Shell Knob early Saturday afternoon.
The Central Crossing Fire Protection District says that a boat exploded after refueling at the Kings River Marina. Four people were on the boat when it exploded and one person was on the dock.
The CCFPD says that the fire was under control within 15 minutes.
One person was taken to the hospital by helicopter, and two others were taken by ambulance.
Photos Courtesy of the Central Crossing Fire Protection District