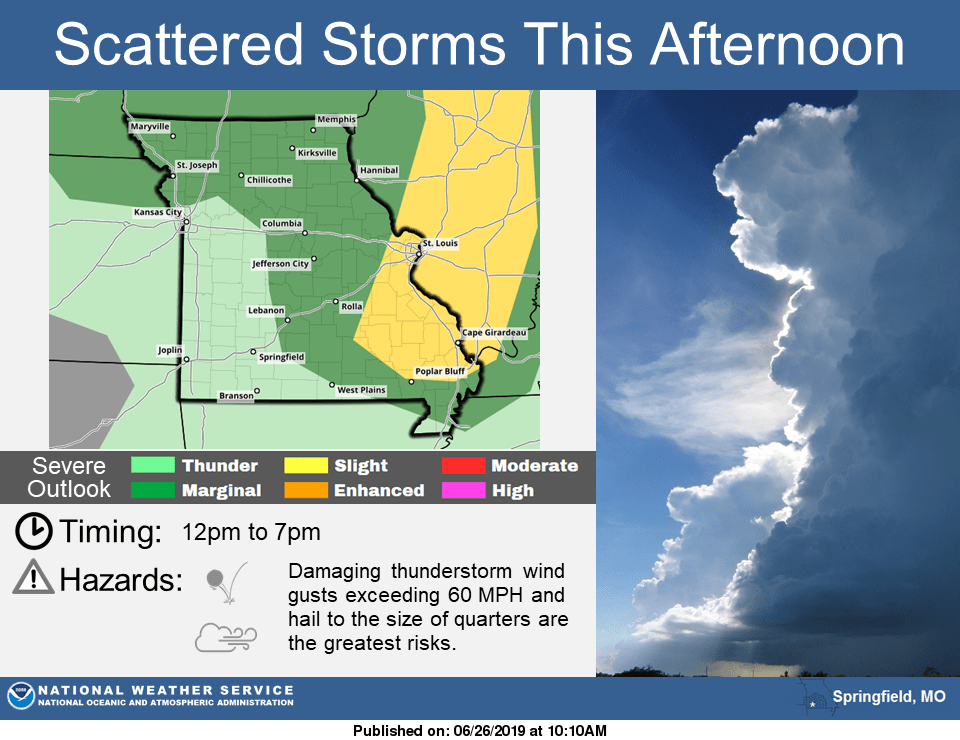 We just can't seem to shake the storms in southwest Missouri.
The National Weather Service says scattered showers and thunderstorms are possible Wednesday afternoon into the evening.
A few storms may be strong to severe across the eastern Ozarks, mainly east of Highway 65 and north of Highway 60.
Forecasters say the main weather hazards will be heavy downpours, frequent cloud-to-ground lightning, wind gusts exceeding 60 miles per hour, and hail to the size of quarters.
The timing for these storms is between noon and 7 p.m.
Graphic courtesy National Weather Service Springfield, MO