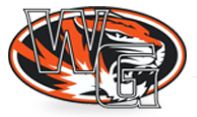 The Greene County Clerk says absentee voting is beginning Tuesday for those who won't be able to go to their normal polling place on August 6th.
The ballots are for the special election for Walnut Grove R-V school district. Absentee ballots may be voted in the Greene County Archives/Elections Center on Booneville Avenue from 8 to 5 on weekdays.
Mailed ballots must be voted, notarized, returned by mail, and received in the clerk's office by 7pm on Election Day.