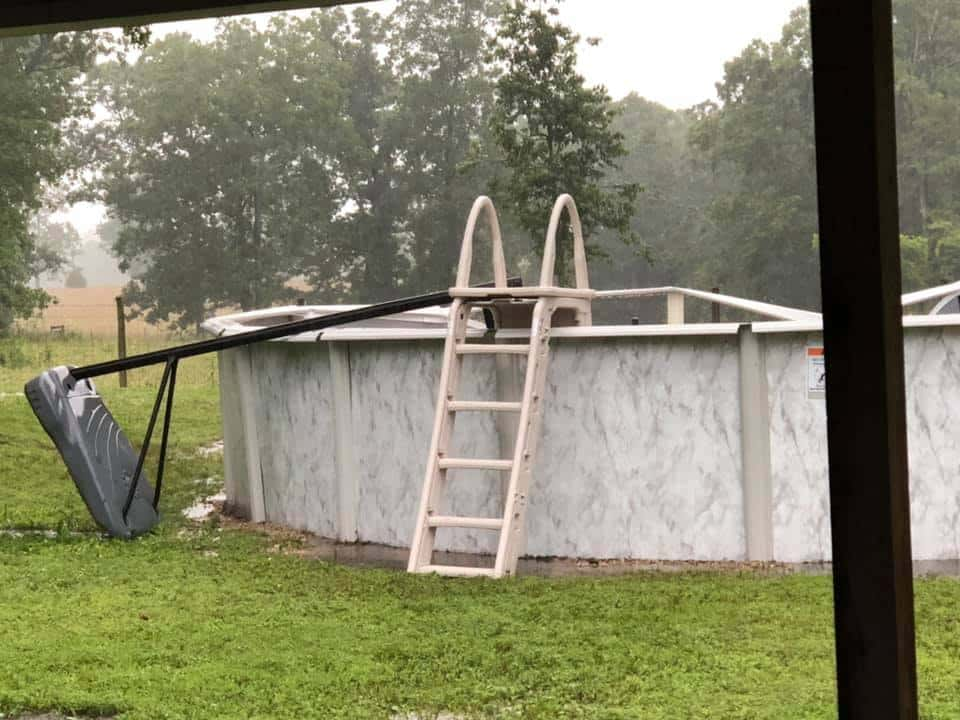 It was a very wet first day of summer.
The National Weather Service issued several severe thunderstorm warnings throughout the afternoon.
However the rain pushed through pretty quickly.
There were reports of 60 mph winds and penny size hail north of Mountain Grove.
Quarter size hail was reported in Strafford.
The storms also caused traffic problems across Springfield. There was a tree in the road on Kansas and Nichols blocking traffic.
Traffic lights were out at Grant and Atlantic and officers had to direct traffic at Nichols and Grant because of traffic light outages.
Out in Willow Springs and Vanzant, two large trees were down across the road on Hwy 76. Pea to dime size hail was reported out in Douglas County around the Goodhope area.
Photo: Micah Barnes