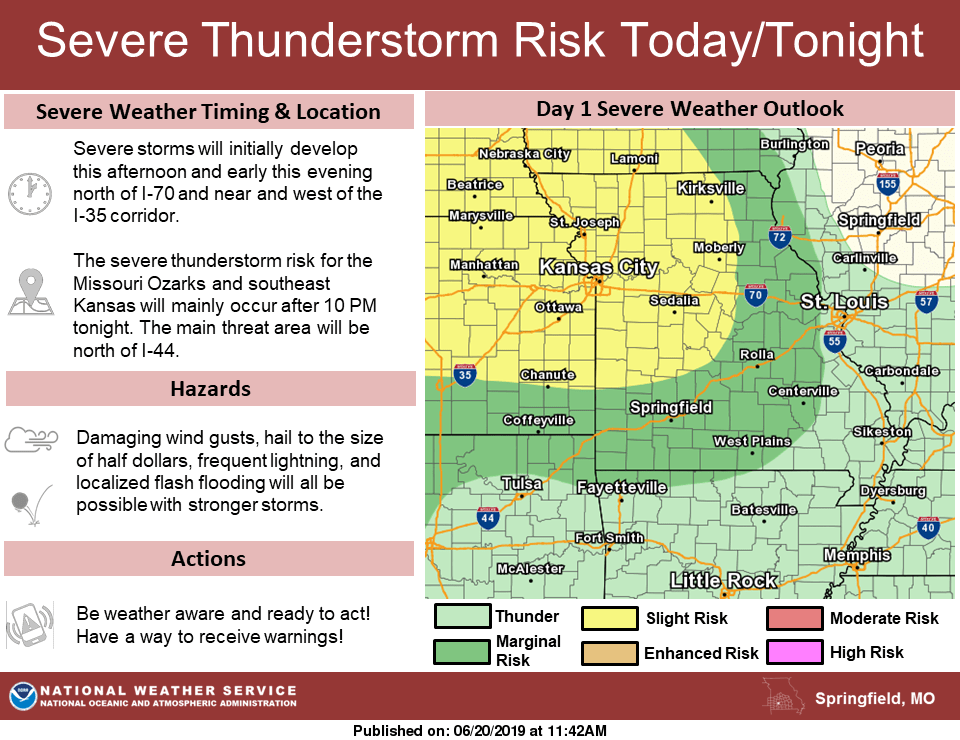 It's a tricky forecast for Thursday night, but the National Weather Service says there's the potential for a few clusters of thunderstorms to track through the area into the overnight hours.
If these storms materialize, forecasters say damaging straight line winds, half dollar size hail and heavy rain will be possible.
This will include a limited risk for flash flooding.
The best chance for severe weather will be north of Interstate 44.
Graphic courtesy National Weather Service Springfield, MO