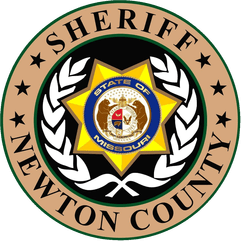 The Newton County Sheriff's Office says a woman has been fatally shot, a man rushed to the hospital, and a suspect is in custody.
Sheriff Chris Jennings says the suspect, who also suffered a gunshot wound, was in a fight over a custody issue.
The identity of the 32 year-old woman hasn't been released.
The shooting happened at 8571 Eloise Lane in the Joplin area.
(Information provided by the Newton County Sheriff's Office)
On 06-17-19 the Newton County Sheriff's Office responded to a report of a shooting at 8571 Eloise Lane. Upon arrival Deputies found a 32 year old W/F dead from a gunshot wound. A second subject identified as Chris Lamb, W/M 35 years was also shot and was transported to an area hospital. Mr. Lamb resides at this address. The name of the deceased female is being withheld pending notification of next of kin.
A W/M 58 years of age has been taken into custody. He was also treated for a gunshot wound. It is believed the dispute started over a custody issue. The investigation is continuing at this time.
Originally reported at 1:20
We're getting word of a large police presence off I-44 at the Seneca exit in Newton County. Traffic was disrupted off of the Seneca exit early Monday afternoon.
The Newton County Sheriff is investigating. We've had reports of a shooting in Newton County, but haven't been able to confirm if it's related to this incident.