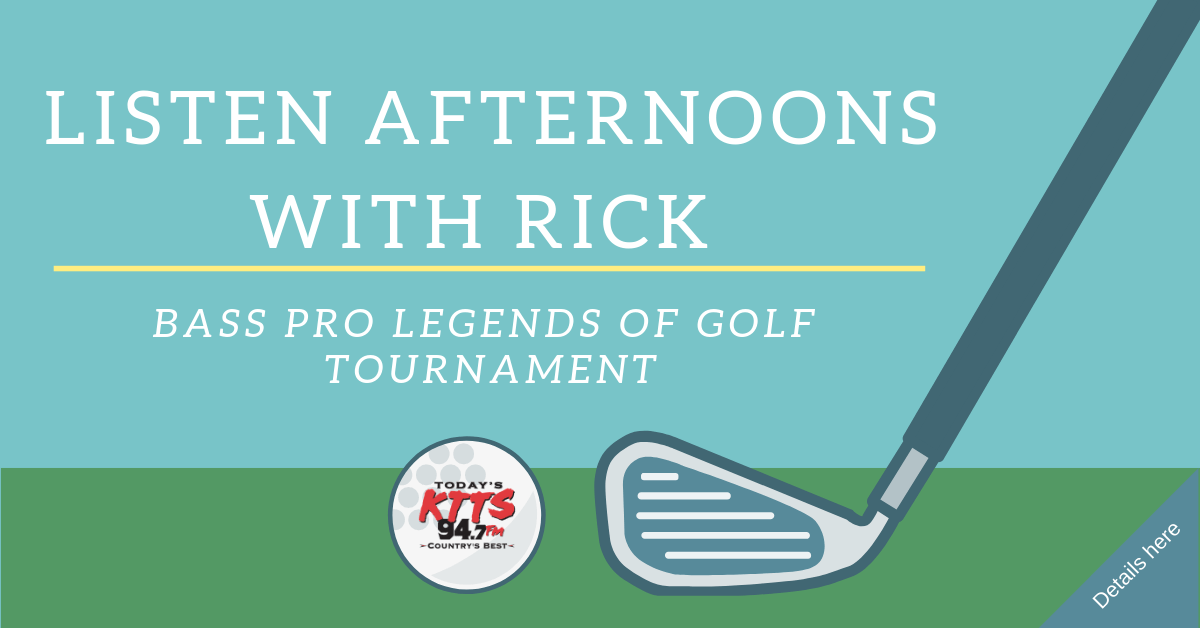 The Bass Pro Shops Legends of Golf event returns April 24th-28th at Big Cedar Lodge!
PGA TOUR Champions players will add Ozarks National to their competitive schedule, playing Top of the Rock on either Friday or Saturday and Ozarks National on an alternate day; and closing out the week with a Championship round at Top of the Rock on Sunday, April 28. The event also features the Celebrity/Legends Shootout on Sunday, April 28, at Top of the Rock. This special event, which is sandwiched between two waves of tournament play, will feature a 9-hole skins game including appearances by Golf Legends and Celebrities, such as Mark Wahlberg, Kid Rock, and so many more! For more information and tickets, click here.
KTTS wants to send our listeners to check out the event! Listen every afternoon this week with Rick Moore for your chance to win a pair of day passes to attend. For an extra chance at winning, you can register below.