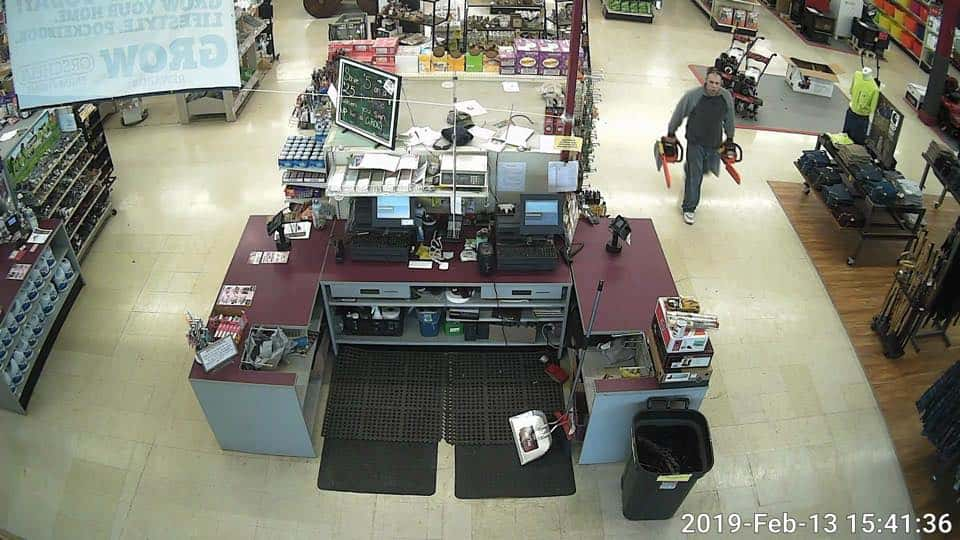 Police in Republic want your help with finding a man who decided to go on a shopping spree for a couple of chainsaws.
Investigators say the suspect can be seen walking out of Orsheln Farm and Home without paying for the equipment worth about $400.
(Information provided by the Republic Police Department's Facebook Page) 
Have you seen this guy?
Police are searching for the man seen here waltzing out of Orsheln with two $400 chainsaws he didn't pay for.
Security cameras captured these images Wednesday of the suspect and his car as he was driving away.
If you can help solve this crime, contact RPD at 417-732-3900 or send us a private message.

Security photos of man stealing chainsaws from Orsheln's in Republic