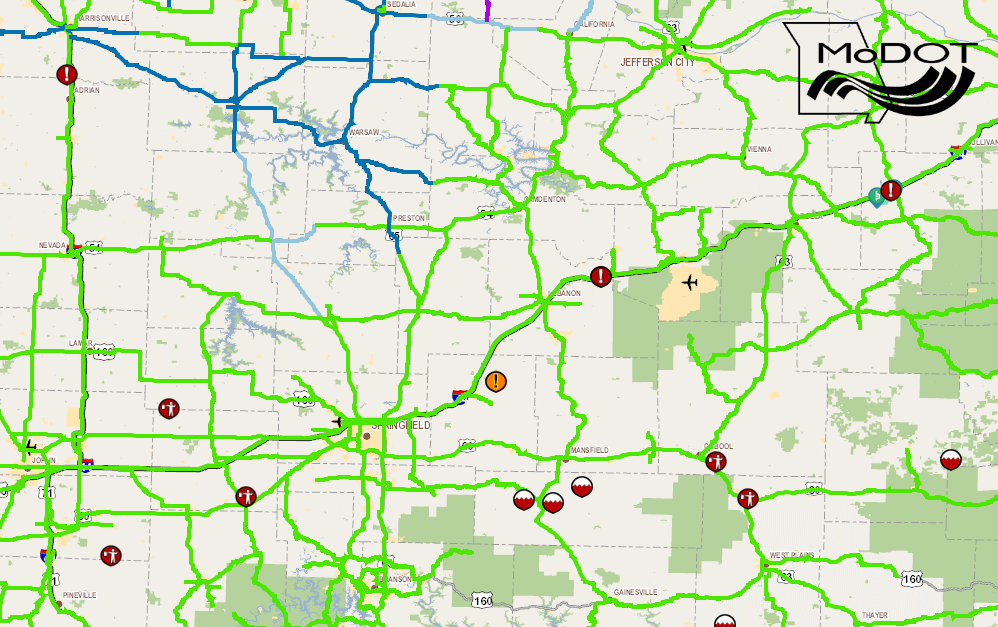 You'll run into slick roads in the northern Ozarks today after freezing rain fell overnight.
The further north you drive on Highway 65 and Highway 13 north of Springfield the more you'll see covered roadways.
MoDOT reports 65 north of Urbana is partly covered, with Highway 13 partly covered north of Lowry City up through Clinton.
You can check the latest road conditions across the state by looking on the MoDOT Traveler Information Map.