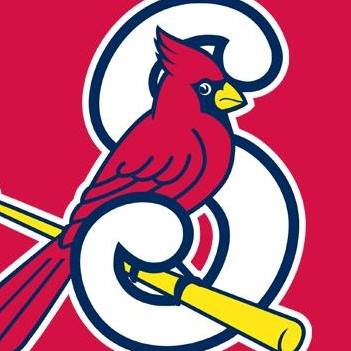 The St. Louis Cardinals have announced their 2019 minor league coaching staffs.
The new skipper for the Springfield Cardinals will be Joe Kruzel.
Kruzel spent the last two seasons as the manager for the State College Spikes.
Here is more information on the 2019 minor league coaching staffs courtesy of the St. Louis Cardinals:
ST. LOUIS, MO., January 18, 2019 – The St. Louis Cardinals announced today their 2019 minor league coaching staffs for their affiliate teams in addition to their player development and medical personnel for the upcoming season.  The Cardinals Farm System finished 6th among all teams in overall winning pct. (.534; 401-350) in 2018, as Memphis won its second-consecutive Pacific Coast League (AAA) title and also the Triple-A National Championship Game, and both Peoria (Midwest League-A) and the GCL Cardinals (Gulf Coast League – Rookie) advanced to their respective league Championship Series.
The Cardinals announced five new managerial assignments for 2019, but will have incumbent pitching coaches at all nine of their minor league affiliates.  In addition, the team has announced seven new hitting coach assignments for 2019.
Memphis native and former Major Leaguer Ben Johnson will be entering his first season as manager at Memphis after most recently coaching the Durham Bulls (Tampa Bay-AAA) in 2018.  Joe Kruzel will pilot Springfield (AA) after two seasons at the helm in State College, while Dan Bilardello (Palm Beach-A), Roberto Espinoza (Johnson City –Rookie), Fray Peniche (DSL Blue) and John Matos(DSL Red) return to their respective teams.  Erick Almonte moves to Peoria (A) as manager, and both Jose Leon (State College-A) and Joshua Lopez (GCL Cardinals-Rookie) have been promoted to managers.
Several of the team's minor league field instructors have been retained, however Chris Swauger will move into a new role as Assistant Field Coordinator under Field Coordinator Mark DeJohn, andJohnny Rodriguez will serve as Minor League Infield Instructor. Jose Oquendo was recently announced as Minor League Roving Instructor, and former Cardinals catcher Tony Cruz has been named Minor League Catching Instructor.