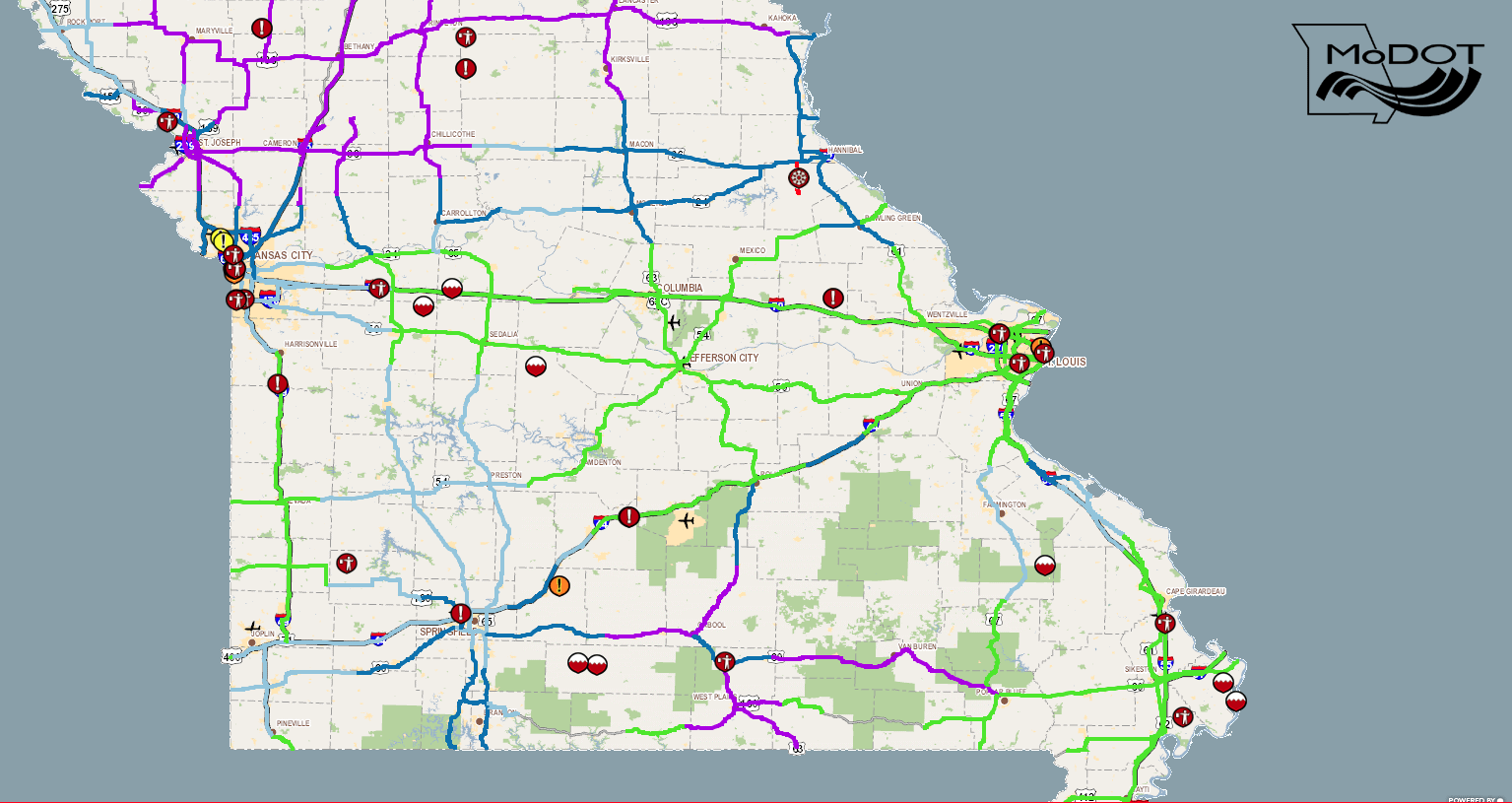 Update as of 9: 30 p. m.
Roads around the Springfield metropolitan area are mostly clear, with Highway 160 and Highway 403 only partially clear.
Roads around Taney and Stone county are mostly clear in urban areas and partially clear in the rural areas.
Near Joplin, most roads are clear with the exception of I-44 and Route 66.
Update as of 12 p.m.
With the winter weather making its way southeast, I-44 from Springfield to the Missouri-Oklahoma border has improved and is now mostly clear.
The problem areas are going to be the roads south of Springfield.
Highway 65 from Ozark to the Missouri-Arkansas border is going to be partially covered with snow.
Highway 60 is going to be partially covered from Springfield to Mansfield.
According to Map Data, the road is completely covered from Mansfield to Texas County.
If you are heading east of Springfield be cautious of slick roadways.
Previous Coverage:
Winter Weather is already hitting different parts of Missouri Saturday morning as roads become covered with light snow.
MoDOT is reporting looks can be deceiving. Light snow combined with dropping temps have caused wet roads to become slick roads.
The MoDOT Traveler Information Map is showing I-44 partially covered from the Missouri-Oklahoma border to Conway in Laclede County.
Law enforcement in Ozark are also reporting slick roads.
This is a developing story and KTTS News will update as details develop.