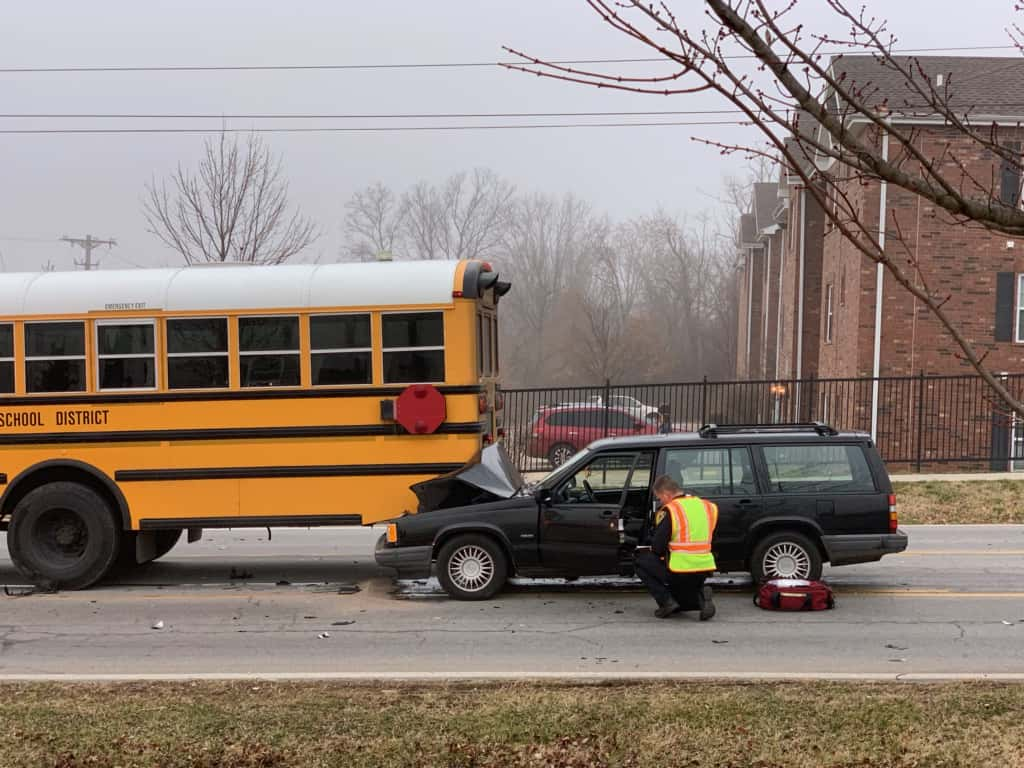 The driver of a car that crashed into the back of a Springfield school bus appears to be injured as he's loaded into an ambulance Tuesday morning
The crash happened at the intersection of Scenic and Bennett in Springfield around just after 8:30 am.
The driver's injuries didn't appear to be serious. The bus driver wasn't injured.
Northbound traffic at the intersection as blocked for some time due to emergency vehicles at the scene.