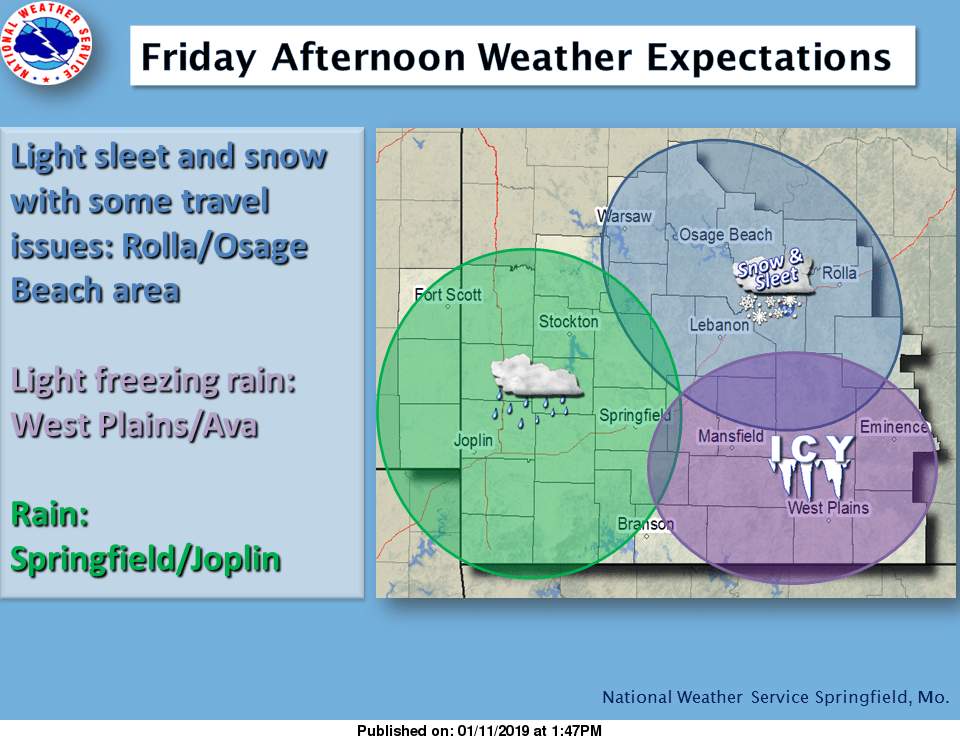 A major winter storm is making an impact across Missouri.
There's a Winter Storm Warning for Dallas, Douglas, Hickory, Laclede, Webster and Wright counties until midnight Saturday night.
A Winter Weather Advisory is in effect until midnight Saturday night for everyone else.
Places northeast of Springfield, from Rolla to St. Louis, could get 6 to 12 inches of snow.
The Lake of the Ozarks could get 8 to 10 inches of snow.
By mid-afternoon Friday, MoDOT's Traveler Info map showed roads were covered on I-44 from Lebanon through St. Louis.
There were several reports of crashes on I-44 from Waynesville through Rolla.
National Weather Service meteorologist Mark Burchfield says the Springfield area will get a little bit of everything from rain, to freezing rain, to sleet, and even snow.
Up to three inches are expected.
Areas southeast of Springfield, including Branson, will get mainly a thin glaze of ice.
Burchfield says some isolated power outages could be possible to the south and east of Springfield.