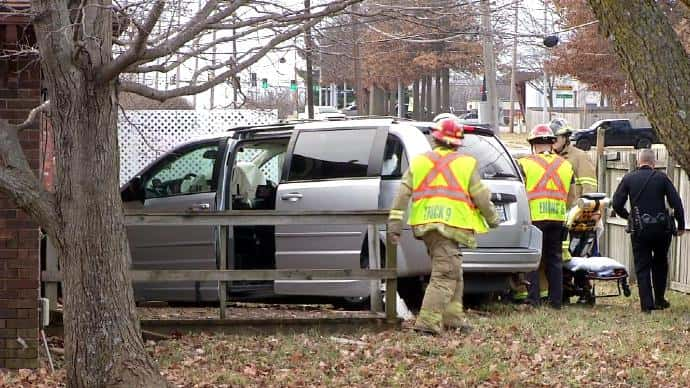 Photo: KY3
Police are investigating what caused a van to crash into the side of a house in South Springfield.
It happened late Monday afternoon at the intersection of Jefferson and Walnut Lawn.
Officers say the van hopped a curb, tore through a fence, then took out a pair of air conditioning units before hitting the side of a brick house.
The woman driving the van didn't appear to be hurt badly, but as a precaution she was taken to the hospital to be checked out.
A woman inside the house slept right through the accident and was not injured.