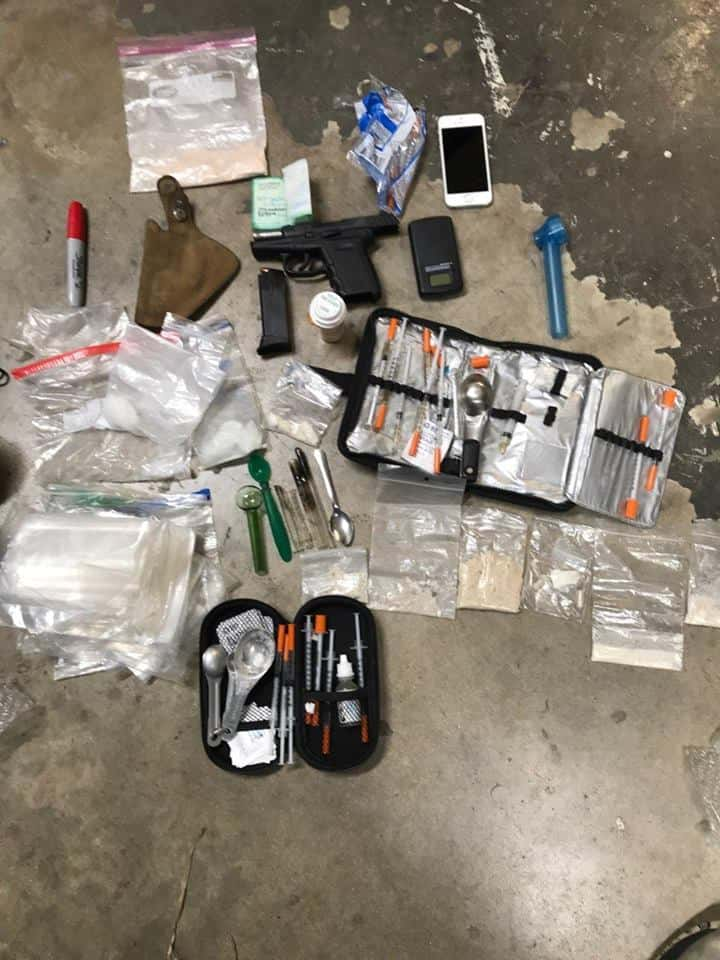 Photo: Laclede County Sheriff's Office Facebook
The Laclede County sheriff believes a drug bust over the weekend is the biggest in recent years.
A search warrant led to the seizure of five pounds methamphetamine with a street value of more than $250,000.
The bust also led to the seizure of eight handguns, a quarter-pound of marijuana and $10,000.
"This is the largest single methamphetamine seizure we have had in Laclede County in recent history," Sheriff David Millsap says. "Investigators are now in the process of working with federal authorities in this case."
Law enforcement officers from Lake Area Narcotics Enforcement Team, Laclede County Sheriff's Office, Lebanon Police Department and the Missouri Highway Patrol raided a business located south of Lebanon.
Law enforcement have yet to say how many arrests have been made.