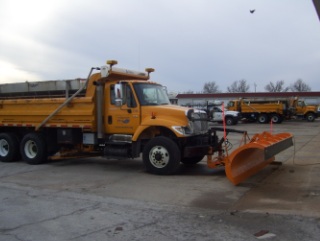 File Photo
With snow in the forecast for counties along the Arkansas border, MoDOT will be out at midnight treating the roads.
District Maintenance Engineer Darin Hamelink say they will be treating roads in that area overnight and into the morning.
"We're going to bring crews in around midnight as a precaution, because the precipitation in that area is supposed to get started around 6 a.m." Hamelink says. "And if it gets too bad they will bring in more crews."
There is a winter weather advisory for counties along the Arkansas border from Saturday morning through Sunday morning.
Hamelink urges folks in that area to use caution on those bridges and overpasses, and to check the MoDOT Travelers Map for road conditions across the state.
You can view the MoDOT Travelers Map HERE.