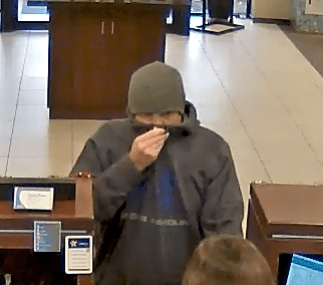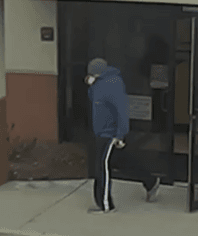 Police in Springfield are asking for help in finding a man who robbed the Guaranty Bank on N. Glenstone last week.
Officers say at 2:30 P.M. on November 29, they responded to a reported robbery at Guaranty Bank.
The suspect approached the teller and displayed a threatening note demanding money.
The suspect is described as a white male wearing a blue hooded sweatshirt, striped athletic pants and a stocking cap. Police obtained surveillance video from the incident and the images of the suspect are below.
Anyone with information about this incident is asked to contact the Springfield Police Department at 417-864-1810 or 417-869-TIPS (8477).