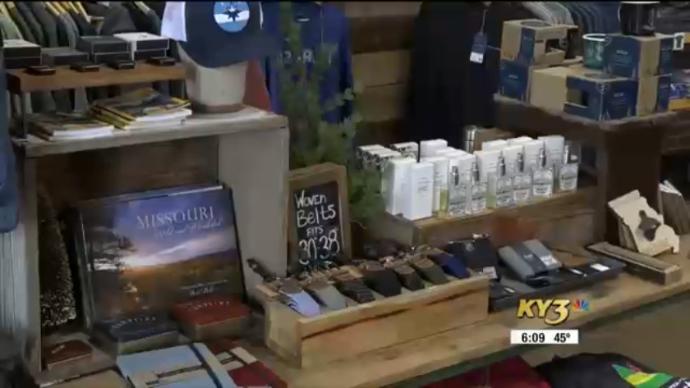 Photo Courtesy of KY3
The Saturday after Thanksgiving, is the annual day known as Small Business Saturday.
Local businesses count on Small Business Saturday every year.
It's all Downtown association Executive Director Rusty Worley tells KY3 it's a great chance to see what local products are here.
Brina Thomas, the owner of 5# Apparel says they've been around for eight years and they donate locally.
It's not only a day of great deals and door busters. It's about the local business within the community.
Cricket Fries, the owner of A Cricket in the House, tells KY3, "It supports all of us, we're doing this for a living and we don't get salary, we run a business."
The money generated will also help the community and the economy.
Worley says the sales taxes go towards police, fire and other core services. He says those dollars will circulate in the economy.