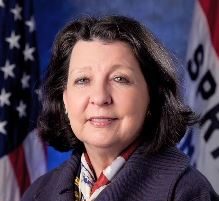 Springfield City councilwoman
Springfield city councilwoman and mayor pro tem Jan Fisk is accused of violating the city's code of ethics.
Fisk owns J. Howard Fisk Limousines along with her husband.
The complaint says Fisk Limo was the low bidder for two city contracts after Fisk was first appointed to council in 2012.
The complaint was filed by Linda Simpkins.