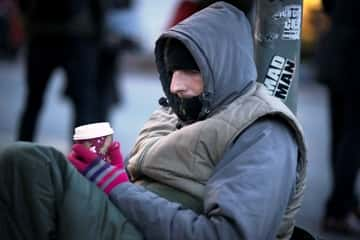 Getty Images
More than 200 people a day come to the Veterans Coming Home Center in Springfield and most of them don't have a winter coat.
Joe Batson says winter temperatures have hit homeless people especially hard.
Batson says if you have a coat to donate, you can drop it off at Veterans Coming Home at the corner of Jefferson and Bob Barker Boulevard.
Men's and women's coats size XXL and bigger are especially needed.