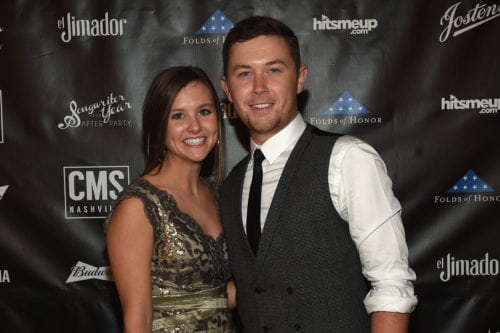 On June 16, 2018, Scotty married his high school sweetheart, Gabi! His new music video to "This is It" is all about their beautiful wedding. No surprise that the country star is emotional throughout a four-minute video that was filmed across four days of wedding festivities.
"Our wedding day was everything we wanted it to be, as Gabi and I celebrated our love and commitment to each other with family and close friends in the beautiful North Carolina mountains," McCreery says. "'This is It' is our story. We have received so much love and support from our fans that we felt it was only right to share our special day with them. We hope everyone enjoys the music video as much as we love being able to relive that day over and over again."
Jeff Ray directed the "This Is It" video and included an emotional moment in which the couple see each other for the first time on their big day.