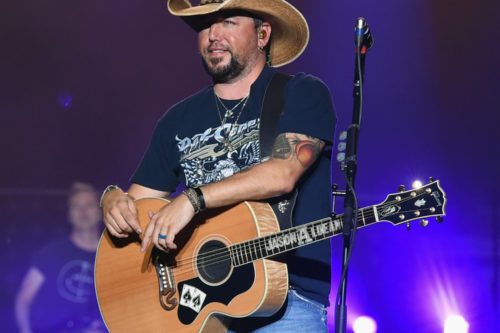 Party of six for the Aldean family, please!
Thats right, Jason Aldean and his wife Brittany are expecting! The couple made the announcement of their second child, July 10th on Instagram. The couple has not revealed a due date or any further details.
The Aldeans welcomed baby Memphis into their family in December, the boy earned his name thanks to his father's love of Elvis, and his middle name is his father's stage name, Aldean. Jason Aldean changed the spelling of his own middle name, Aldine, to use as stage name; Aldine was also Aldean's grandfather's name.
Congratulations to Jason and Brittany!